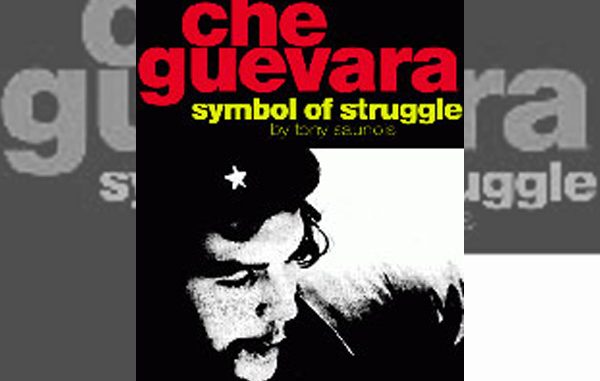 'Che Guevara -symbol of struggle' by Tony Saunois was originally published in 1997. The CWI has republished this original pamphlet as a book.
"Che guevara -symbol of struggle" by Tony Saunois
As the revolt against neo-liberalism and capitalism gathers momentum throughout Latin America the figure of Che Guevara has gained renewed popularity as a symbol of struggle against imperialism and capitalism and for a socialist alternative. In this book Tony Saunois follows the life of Che Guevara as a revolutionary fighter, his role in the Cuban revolution, discusses his ideas about guerrillaism and the attitude of Marxists towards them. These and the lessons from Che's struggle for a new generation fighting for a socialist alternative form a central theme of this book.
Available from CWI or 'Socialist Books'.
Cheques payable to 'CWI publications' at CWI PO Box 3688, London E11 1YE.
Britain and Ireland: £5.50
Europe: €9.00
Rest of world: £7.50/US$13.00
Includes postage and packing.