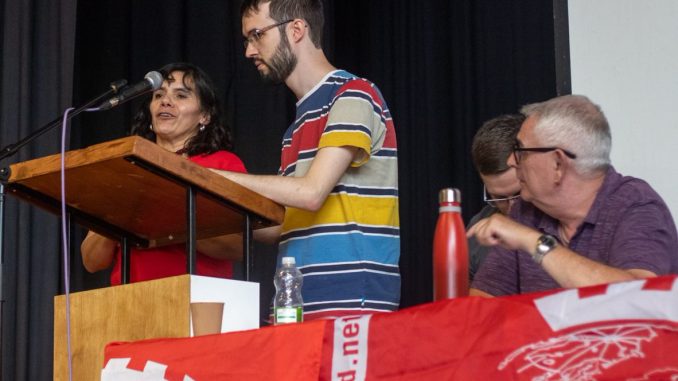 The Committee for a Workers International (CWI) held a very successful summer cadre school in London, from 29 July to 1 August, with comrades attending from all around the world. On Saturday evening, 30 July, a public rally was held during the CWI school, with speakers from the US, Chile, France, Sri Lanka, Germany, South Africa, Britain, and the International Secretariat of the CWI. The video of the rally can be watched below.
If you agree with the ideas and programme outlined by the speakers, join us in the struggle for socialism – join the CWI!
socialistworld.net
Special financial appeal to all readers of socialistworld.net

Support building alternative socialist media

---

Socialistworld.net provides a unique analysis and perspective of world events. Socialistworld.net also plays a crucial role in building the struggle for socialism across all continents. Capitalism has failed! Assist us to build the fight-back and prepare for the stormy period of class struggles ahead. Please make a donation to help us reach more readers and to widen our socialist campaigning work across the world.

Donate via Paypal

CWI- Please inform us if you are reproducing any material from this site.