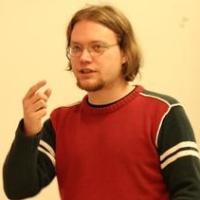 An active, critical and inspiring comrade
Our friend and comrade, Harald Mahrer, sadly passed away on 20 March 2015. He had been struggling with cancer for some time.
Harry met Sozialistische LinksPartei (CWI Austria) through our anti-fascist work in 1992 and played a leading role in building "Antifa Komitee" (anti-fascist committees) and Youth Against Racism in Europe (YRE). He was a member of the leading bodies of both organisations. He was an expert on the far-right, both historically and current.
His first article in 'Vorwärts' (No. 35), the paper of Sozialistische LinksPartei, in 1992, focused on the struggle against cuts – a theme Harald was passionate about, including in his workplace.
Despite pressure from his employer, Herald became a shop steward and built resistance in his workplace. When the company was closed, he fought to get a better deal for his colleagues. Despite the fact that we knew about Herald's serious illness, his death was sudden and shocked us.
Harry, you were an active, critical and inspiring comrade. We thank you for your contribution in building the CWI, building our branches and playing a role on the leading bodies of Sozialistische LinksPartei. You shaped the image of our party through your work laying out our paper and publications. Our party logo and most of the design work on election posters and leaflets were created by you. You were a true internationalist. Developments in Latin America, especially, as well as the Arab revolutions, inspired and motivated you. We will never forget the fire in your words at the SLP conference in 2014. You spoke directly after a refugee activist, who you paid tribute to in your moving speech. You never gave up the fight – neither against your illness, nor as a socialist. We will miss you greatly.