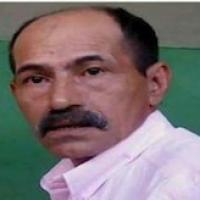 Urgent need for international solidarity
We reject the practice of "disappearing" social and political leaders!
Since 27 February, a leading social and political activist, Alcedo Mora, has been missing.
He is a revolutionary militant of 55 years of age with a long political history. He had recently been working as a government secretary for the Merida state government, in the Venezuelan Andes.
In the 1980s, he was a victim of imprisonment, like so many others, for the crime of defending revolutionary ideas, and also a victim of torture.
In Merida state, his history as a social leader who has defended the cause of social justice and radical change is well known. He has also been a militant defender of the Bolivarian process, as well as a critic of its mistakes and contradictions.
Fort the last few years, he had been undertaking a study of the contraband fuel trafficking which takes place between Venezuela and Colombia. This investigation revealed the possible implication of state functionaries, and those of the state oil company, PDVSA.
Many human rights organisations and left wing organisations as well as others have denounced his disappearance. His family members have also begun a campaign of solidarity on social media, and have won the support of important government officials, including the Fiscal General. However, they have still received no concrete information about his whereabouts.
Recently we spoke with Johanna Mora, Alcedo's niece, who updated us about the situation. She told us that the family is dispersed throughout the country looking for institutional support as well as the support of social organisations to demand a solution to this critical situation.
She told us that on a recent visit to Caracas, they received the support of the Fiscal General, who assigned a special functionary to the case. They also received the support of various human rights organisations and of the well-known human rights leader, Tarek William.
The family is currently in this situation of critical uncertainty, despite the relatively receptive response by state institutions. They know very little concretely about Alcedo, and they are afraid for his life, and even afraid about what could happen to other family members.
We call for the widest possible active solidarity with the family and comrades of Alcedo. Alcedo is not the only case of this type, but it is the case which has generated most visibility and represents a dangerous precedent of the violation of human rights and of the right to struggle politically. The practice of forcible "disappearances was used by previous military dictatorships which repressed and assassinated dissidents. In the context of a political process known as the Bolivarian revolution, it is unthinkable that such practices would occur. Both the Venezuelan state and the progressive forces in the country must unite to eradicate such practices.
In this sense, we call for international and national solidarity in the next days and will organise a meeting in Merida, to organise a committee of national and international solidarity with Alcedo and all similar cases.
Below you will find the link to an online petition requesting full institutional support from President Nicolas Maduro and others.
We also call on international left and human rights organisations in Latin America and the rest of the world to support us with signatures and send notes in solidarity with the family of Alcedo Mora.
He was taken alive and must return alive!
Below is the petition link – to be signed and sent to friends:
https://secure.avaaz.org/es/petition/Nicolas_Maduro_Luisa_Ortega_Diaz_Fiscal_General_Tarek_William_Saab_INVESTIGAR_DESAPARICION_DE_ALCEDO_MORA_ELIECER_VERGEL/?tCKimjb