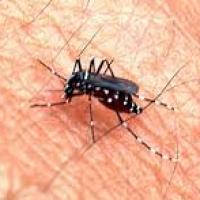 Another healthcare system failure
The devastating outbreak of the mosquito-borne Zika virus in the Americas, just six months before the Olympic Games in Brazil, has once again exposed the failings of governments and the big pharmaceutical companies to protect public health.
On 28 October 2015 the Ministry of Health in Brazil confirmed a causal relationship between Zika and microcephaly. Pernambuco state, in the northeast, after registering over 500 cases, declared a state of emergency due to diseases transmitted by the Aedes aegypti mosquito – not just Zika, but also dengue and chikungunya.
Cases of dengue also increased drastically this year – by 176%! At the beginning of 2015, in São Paulo, when the 'hydric collapse' (water supply crisis) suddenly hit, occurrences of dengue increased 57%.
There's little information about whether Zika is solely responsible for the cases of microcephaly. It is therefore vital to invest in research quickly.
With the arrival of summer, cases of dengue began to appear. It's necessary to fight the proliferation of Aedes aegypti, and to improve sanitation – requiring new public expenditure.
Budget cuts
However, last year's budget cuts of almost 70 billion reals have adversely impacted on healthcare, education and city councils. Servicing the national debt – by filling the pockets of the bankers – costs 13 times the healthcare budget, for example.
A director for the Ministry of Health, Claudio Maierovitch, declared that the best prevention at the moment was to avoid pregnancies! Even with the ministry declaring that the statement doesn't represent the institution, it might as well do so. After all, the measures applied so far to eradicate mosquito-spread diseases are a joke.
Even before the Zika outbreak the SUS (Unified Health System) was failing communities, with pregnant women not being properly cared for.
No joke
The population needs to get organised and show the ruling class that healthcare is not a joke.
We demand an intensive information campaign is made among the population. The government must guarantee that the mainstream media spreads correct information on how to differentiate the symptoms of each virus, orienting to prevention, and what to do in suspected cases of any of these diseases.
We also immediately need more health workers, as well as kits with quick diagnostic tests, not only in the units of the SUS but also distributed in more remote areas.
This epidemic points to the urgent need for people to demonstrate in large numbers against the cuts of President Dilma and Finance Minister Levy. We need more investment in health. No more profits to the bankers and bosses! No more salary rises and privileges to the politicians!
Disease exposes glaring inequalities
Poor public health and capitalism
Jon Dale, medical doctor and Socialist Party (CWI England & Wales) member
The Ebola epidemic in West Africa had not been declared over before the latest viral epidemic exploded.
Zika was first recorded in Brazil in March 2015. Since then, up to 1.5 million Brazilians have been infected. It is spreading through South and Central America, reaching the Caribbean and southern USA.
The illness is usually mild but in pregnant women appears to be devastating. Babies born with small skulls – microcephaly – increased from 5.7 to 99.7 per 100,000 live births between 2014 and 2015 in Brazil.
Zika also appears to be linked to an upsurge in cases of a paralysing condition in adults, Guillain-Barré syndrome. Although normally temporary, this can last many months and requires intensive hospital treatment.
Governments have advised women not to become pregnant for between six months and two years, but contraception needs to be free and easy to obtain. It isn't.
Antenatal care is also essential to pick up birth defects early. But even where abortion is legal (it isn't in most affected countries) facilities are lacking, so only those with money can access them. Unsafe illegal abortions will rise.
Affected babies may have life-long physical and learning disabilities and need full-time care. Most parents are poor. Health and social services provision are often basic or non-existent to those who can't pay.
Poor hit hardest
Countries whose economies were based on selling food, metals and oil, especially to China, were facing recession before this latest disaster. As always, working class and poor people are hit hardest.
As the World Bank put it in 2013, "Unequal access to healthcare is still the number one killer for moms and kids." The Zika epidemic confirms that capitalism and its institutions cannot change this.
A vaccine had not seemed necessary for a mild infection but the warning signs that Zika prevention needed to be taken seriously should have been picked up after the 2013 outbreak. Profit-seeking pharmaceutical companies aren't interested in researching vaccines that may never be bought.
The first major outbreaks of Zika virus were on Pacific islands in 2007 and 2013. It may have crossed to Brazil during the 2014 football World Cup.
The mosquito can only fly 100-200 metres, but plastic bags, old rubber tyres and similar urban rubbish make ideal places to lay eggs. All it needs is a little rainfall or stagnant water.
Between the 1950s and 1970s, there was a major initiative to eradicate Aedes aegypti from the Americas by public health organisations and national governments. It almost succeeded at a time before the spread of plastic and rubber waste. But the programmes were cut to save money.
Laboratory tests have shown another mosquito, Aedes albopictus, could start carrying the Zika virus. This mosquito has spread through large regions of the world in recent decades, so Zika could spread much further.
Mosquito eradication from near human habitation needs a massive coordinated effort to drain stagnant water, clear rubbish, provide sanitation and clean water.