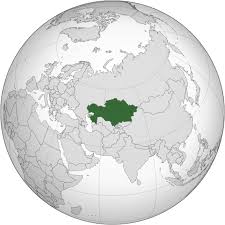 Thanks for installing the Top of every post plugin by Corey Salzano. Contact me if you need custom WordPress plugins or website design.
3 May is designated 'International Day of Freedom of the Press'. It will come as no surprise that Kazakhstan comes very near the bottom of the world's press freedom league – 157th out of 180. The following article from Campaign Kazakhstan (http://campaignkazakhstan.org/index.php/2017/05/08/repression-and-concession-in-kazakhstan/) explains one journalist's prolonged detention and the need for a steady stream of protests demanding the release of all Kazakhstan's political prisoners.Support from trade union and other organisations is also needed! Also reported is the lifting of a ban on a new union federation.
socialistworld.net
The CWI relies on the donations from working class people around the world to fund our campaigns.Please donate towards building the CWI.