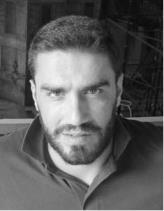 During last week's CWI Summer School, in Barcelona, the following petition was signed by 280 attendees:
Against the victimisation of Dionysis Christopoulos, trade union activist at the Athens municipality
We, the undersigned, taking part in an international meeting of the Committee for a Workers' International, in Barcelona, Spain, between July 17 and July 22, have been informed by our Greek comrades about the legal persecution of trade unionist, Dionysis Christopoulos.
We have been made aware that he is facing legally prosecution for referring to allegations of fraud during the March 23rd elections of a workers' representative to the Managing Council of OPANDA (cultural, youth and athletics organisation of the Athens municipality).
The legal action has been taken by Th. Karampampas, a political opponent of Christopoulos, and a prominent member of the New Democracy party. He was head of the Electoral Committee for the above mentioned elections, which allegedly involve irregularities or and fraud attempts.
We consider this an attack on trade union rights. We protest in the strongest manner against the attempt to victimise Dionysis Christopoulos. We consider the legal action a scandalous and provocative attack on trade union liberties and against freedom of speech and expression.
As soon as allegations of attempts to alter the real result of the elections for the representative of the workforce to the Managing Council of OPANDA (held on March 23, 2017), trade union representatives had not only the right but the obligation to raise it and discuss the matter with fellow workers.
The conflict that were created around this issue are solely due to the provocative refusal of the majority of the Electoral Committee to go ahead with a recount of the vote, as should have been self-evident and automatically done in the case of a very close result, in this case a difference of only one vote!
This obligation of the Electoral Committee was stressed by the Chair of the Managing Council of OPANDA himself, who called on the Electoral Committee to proceed with a recount, only to meet with the Committee's refusal.
It is outrageous that Dionysis Christopoulos is being persecuted because he echoed the criticisms made about the way the elections were conducted and by calling for a just, fair and rigorous electoral procedure.
We stand by Dionysis Christopoulos. We will defend trade union and democratic freedoms in Greece and internationally, which were won by mass struggles and sacrifices.
Please send messages of support to Dionysis Christopoulos at avanti.opanda@gmail.com