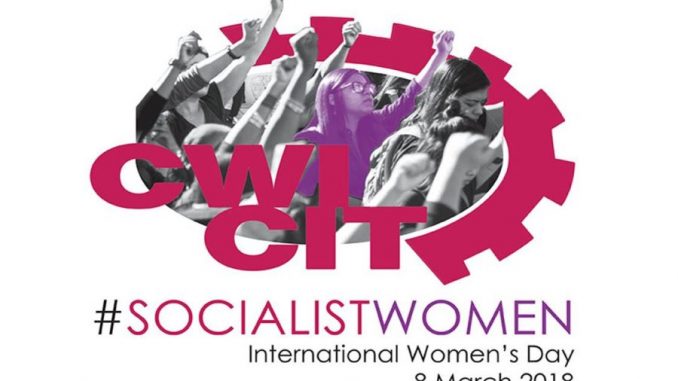 Get. Them. Out. The Tories have got to go. What other response can there be to the Tories' annihilation of the services needed by women fleeing domestic violence? This equates to murder by political decisions.
598 women were killed by men identified as current or former partners in England and Wales between 2009 and 2015. An estimated 1.3 million women in Britain have experienced domestic abuse in the last year.
Women's Aid estimates that the moves to Universal Credit and changes to the funding formulas will contribute to four in ten women's refuges closing. They say that 17% of specialist women's refuges were already forced to close between 2010 and 2014. More than 1,000 women and children have been turned away from shelters in the past six months.
The Socialist Party opposes all cuts to the specialist services needed by women and anyone fleeing domestic violence. For one thing there isn't a lack of money. The Panama and Paradise papers proved that.
We also say that Labour councils could fund these services and all public services by using their reserves and borrowing powers and by fighting to replace the Tories with a Jeremy Corbyn-led anti-austerity government. We will also need to build a movement to resist the attacks on such a government from the capitalists.
In Yorkshire Socialist Party members are involved in the Save Yorkshire Women's Aid campaign. The Labour council has £91m in reserves but has refused to spend the thousands of that needed to keep this vital service open. In Derby Socialist Party members are involved in the campaign to defend the women's centre there.
We fight for a world where inequality and sexism are condemned to the history books. To fight these devastating cuts and win that world starts with the building of a united working class-led struggle of women, men, trans people and all to get the Tories out and transfer the power and wealth into the hands of the millions not the millionaires.
The Socialist Party fights for:
• No to all cuts and privatisation of jobs, public services and benefits. Defend our pensions.
• No to funding changes for women's refuges. Fully fund refuges and run them with democratic committees that include service workers and users
• Build council homes and introduce rent control. No to Universal Credit
• End discrimination on grounds of gender, race, disability, sexuality, age and all other forms of prejudice
• Defend abortion rights. For a woman's right to choose when and whether to have children
• Fight for a socialist world to end poverty, inequality and exploitation