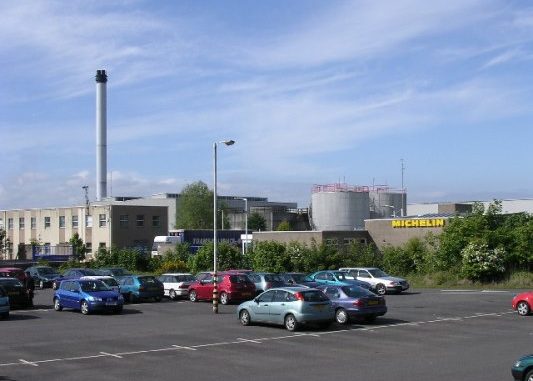 Dundee workers have been devastated and angered by the announcement from French multinational Michelin that they will shut their Dundee factory by 2020. Michelin is one of the biggest private sector employers in the city. 850 jobs, well paid and skilled, are at stake. As well as the livelihoods and incomes of hundreds of families.
After years, and in many cases decades, of service, workers heard the news from the local press. A 10 minute meeting at Michelin the following day was the shabby way to treat staff. In a show of utter contempt, Michelin bosses made the decision one month ago.
Socialist Party Scotland stands full square behind all the workers affected in Dundee and beyond. We will support any and all action that the trade unions are prepared to take to defend these jobs. But we don't belive that making concessions to the bosses will work. Workers must rely on their own strength and those of their unions to fight this jobs slaughter.
Mass demo
As a first step, Unite and the trade union movement in the city should organise a massive demonstration to demand a reversal of this decision. This would help build workers' confidence that a genuine fightback can be built. It can also cut across potential divisions that the company will be happy to exploit between longer serving workers and those workers who have been employed for a shorter time.
It cannot be forgotten that the Michelin factory is also a vital source of employment for future generations. For young people and apprentices who need real jobs and decent training rather than zero-hour contracts and low paid hospitality work.
Strike action and a workers' occupation of the factory must also be concretely planned for. This can ensure that vital assets like plant and machinery can be secured in Dundee
Michelin made £1.5 billion
Michelin announced global net income – profit – of £1.5 billion last year. They have made handsome profits from the labour of their Dundee workforce for almost 50 years. Where did that money go?
Unite should demand the right of an elected committee of the workforce to inspect the books. And that the profit made by the workers in Dundee must be reinvested into the plant, including in job diversification, to save every job and the livelihoods of the families and communities who rely on them.
Michelin closed their factory in Ballymena, Northern Ireland earlier this year. Indeed a number of workers from Northern Ireland moved to the Dundee plant, encouraged by the company to do so for a secure future. Now it's even possible that other Michelin plants in the UK are also under threat.
Race to the bottom
There simply is no justification for the action they propose to take. This is all part of the race to the bottom in global production costs. To move production away from higher paid, well organised trade union employment to low cost areas where wages and workers' rights are more easily undermined.
In truth, it's clear that workers in Dundee, as they were in Northern Ireland, are being discarded at the alter of profit. For that reason, Unite and the trade union movement should also demand the government intervene decisively to take over the Dundee plant.
Public ownership
The nationalisation under worker's control of the plant to be run as a public concern that uses the resources, machinery and assets, is essential to protect the jobs of the workers.
There is huge scope to use the skills of the Dundee Michelin workforce to diversify into other vital areas. This can include the energy sector and the "Green Jobs" revolution which is crying out for massive investment.
But for this to happen requires urgent government action from both Westminster and Holyrood. The public ownership of Michelin in Dundee could play a key role in this transformation if it was based on public ownership and democratic planning of the economy.
The trade unions should demand that elected politicians support demands for public ownership and a mass campaign to defend the jobs. A general election next year is possible, given the state of the May government. Jeremy Corbyn should make it clear that a government led by him would back nationalisation and investment.
The cruel announcement by Michelin also comes on top off the news that NHS Tayside plan to cuts 1300 jobs – 10% of their entire workforce. Talk of an end to austerity is a sick joke. 2,200 jobs being taken from Dundee is a disaster and must be fought.
It's becoming clearer and clearer that the profit at all costs system of capitalism cannot provide a decent present, never mind a future for working class people. Workers can only rely on their own strength, their trade unions and mass struggle. As the recent equal pay strike by women workers in Glasgow has underlined.
Working class action, allied to socialist ideas like public ownership and democratic planning of the economy – an end to the profit system – can forge a way out of this unending policy of austerity, cuts and closures.
Socialist Party Scotland says: solidarity with the workers at Michelin. Build a mass campaign to defend every job. Public ownership and investment to secure a sustainable future.
FOR A MASS TRADE UNION CAMPAIGN Trade unions to organise a mass demo in Dundee. Support workers' action, including factory occupation, to defend jobs
OPEN THE BOOKS for trade union inspection to show the profit made by the workforce at the Dundee factory
NATIONALISE MICHELIN! Scottish/Westminster governments must act to bring the plant, machinery and assets into public ownership
FOR A PROGRAMME OF PUBLIC INVESTMENT and diversification to secure jobs and a future at the site