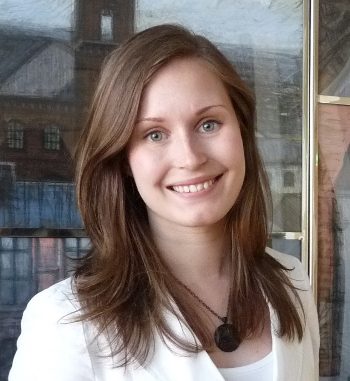 After Finnish postal workers secured parcel sorters' pay and conditions with a large, escalating strike, events moved fast in Helsinki. The State Ownership Minister, Sirpa Paatero, resigned in disgrace as evidence mounted she had known about the postal employer Posti's rotten deal and done nothing to stop it. Four days later, on 3 December, Prime Minister Antti Rinne resigned in turn.
This dramatic fall of the Rinne government could have been a triumph for Finland's labour unions, flexing their might against a party that for decades has falsely claimed to speak for them, and delivering a rightful punishment for the Social Democrats' inaction. Sadly it did not happen that way.
Rinne was weakened by his failure to support workers in the strike but he was brought down by pressure from the conservative Centre Party. This party complained that Rinne and his government were interfering too much in the labour market.
The Finnish employers' confederation, EK, is undertaking a coordinated offensive against trade unions, as intense national negotiations continue in almost all sectors. Centre – a party unpopular among almost all of Finnish society – speaks only on behalf of this bosses' club.
Despite a few days of uncertainty, a new government was quickly been formed (against the background of continuing strike struggles over labour contracts). It comprises the same five parties as Rinne's, led by the Social Democrats with Centre holding the key finance and economy ministries, and the Greens, Left Alliance and Swedish People's Party completing the 'super-majority'.
It has the exact same programme as Rinne's government: a few weak reforms that do little to reverse the damage caused by years of Centre and National Coalition rule, extravagant spending on jet fighters and warships, and continued privatisation of state assets. A national newspaper, Helsingin Sanomat, furthermore predicts Centre will use their new-found confidence to press ahead as well for cutbacks to unemployment benefits.
New prime minister
This is the programme to be carried out by the new Finnish prime minister, the Social Democrats' vice-chair, Sanna Marin. The world press has exploded with enthusiasm for Marin. She is young, from a working class background and the child of a single mother now in a same-sex relationship.
We welcome that the political sphere is more open to people from diverse and working class origins. We must say soberly, though, that the reason for Marin's lightning ascent in Finnish politics is because she has devoted herself not to the working class but to service of the Social Democratic Party. Her curriculum vitae since entering university consists almost entirely of leadership positions within the SDP: vice-chair of its youth wing, city councillor quickly advanced to the position of council leader, Member of Parliament and transport and communications minister.
Her first notable act was to endorse the status quo. Sirpa Paatero, after just a few weeks in the wilderness, will serve as Sanna Marin's Minister for Local Government.
Antti Rinne was an uninspiring figure. In previous governments, he was notable for his service in the red-blue Katainen cabinet; in the election he was notable mostly for his absence. Now that he has resigned, few will remember he was ever prime minister in the first place.
Sanna Marin cannot survive on enthusiasm. Like New Zealand's Prime Minister, Jacinda Ardern, to whom she is frequently compared, Marin will quickly find herself subject to the reactionary demands of her main coalition partner. If Marin takes up the role of putting a smiling face on welfare cuts and deregulation of business, she will be doing a disservice to women and youth, everywhere.
Her only chance for independence is to use the tool Antti Rinne had in his hands and rejected. She could offer total solidarity to the trade unions and mobilise them for a coordinated response to the bosses' attacks. Sadly, there is no real chance of this happening.
Left
In over a century of existence, the role of the SDP in Finland has been to collaborate with the right and dampen the left, and to negotiate over reforms rather than fight for them. Today's SDP does not even have strong ties to the unions, with only a tenth of their funding coming from organised labour and no real route for the organised working class to shape its policies.
Little can be said either for the Left Alliance. Their only role in these past months of political crisis has been to uncritically endorse the government through every mistake. This craven neutrality helped Centre and the EK to seize the initiative during Rinne's political crisis.
Finland's best union members are politically far ahead of their leaders. The call for a general strike had a real chance of mobilising workers for broad reforms against austerity. But the rank and file of the working class has no organised class voice. The SDP and Left Alliance have failed to fight for their interests, rejecting ties to the working class in favour of parliamentary manoeuvres.
The most conscious workers in Finland need to fight on two fronts. The unions need to be revitalised as fighting organisations and a new mass party of workers needs to be built with its roots sunk deep in the working class, not just linking a few representatives at the top.
Only an organised class voice can stop austerity and the attacks of the bosses, fight for needed reforms and lay the groundwork for the abolition of capitalism. Only a positive working class voice can provide an alternative to the ascendant far right. With an unstable government propped up by a right-wing party known for their backstabbing, this need is more urgent than it has been in decades.