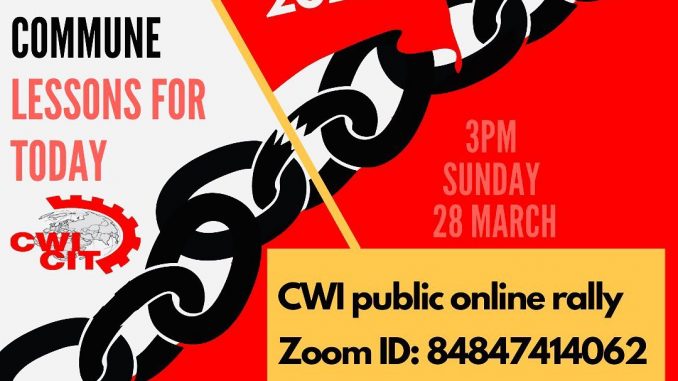 Thanks for installing the Top of every post plugin by Corey Salzano. Contact me if you need custom WordPress plugins or website design.
The Paris Commune – 'storming heaven'
The lessons for today
Sunday 28th March 2021, 15-00 (GMT)
Speakers:
Cécile Rimboud, Gauche Revolutionnaire, France
Peter Taaffe, CWI and Socialist Party England, and Wales
Steve Hollasky, Sozialistische Organisation Solidaritat, Germany
Tony Saunois, secretary of CWI
Chaired by Bea Gardner, Socialist Party England and Wales national committee
Facebook event:
The CWI relies on the donations from working class people around the world to fund our campaigns.Please donate towards building the CWI.