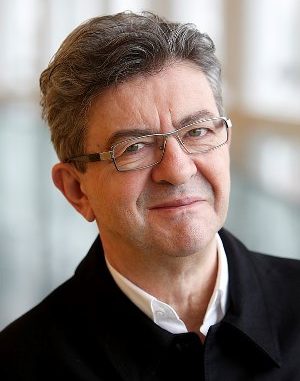 The first round of the legislative elections saw good votes for the left alliance NUPES [New Ecological and Social People's Union, headed by Jean-Luc Mélenchon] and reaffirmed the support for Mélenchon in last April's presidential election, in which he received 7.7 million votes.
He had led a campaign with a programme that took up the aspirations of workers and the whole population, including demanding increased pay and a minimum wage of 1500 euros a month, pensions at age 60, defending public services, and increasing taxes on the rich and the multinationals to pay for all that.
The capitalist press has been raging for weeks against these measures, which it unsurprisingly views as "unrealistic" and "dangerous" for … capitalists and multinationals. The prize for fear goes to the so-called 'economic specialist' on BFM TV, who said: "If there is a price freeze, there will be shortages … A baker will no longer make baguettes but only speciality breads".
Emmanuel Macron's coalition, 'Ensemble', the right in Les Républicains (LR), and the far-right -Marine Le Pen's Rassemblement National (RN) and Eric Zemmour's Reconquête – all found themselves haunted by a common spectre: the possible victory of a left-wing coalition that shows workers and young people that they don't have to suffer anti-social policies.
The NUPES vote was almost 6 million, despite a very high abstention rate, 52%, especially in small working-class towns and working-class neighbourhoods. The NUPES vote is on a par with Macron's, whose vote is in sharp decline compared to 2017. His coalition, Ensemble, which brings together   La République en Marche (LaREM), the Democratic Movement (MoDem) and other various 'centre' parties, received 5.8 million votes, compared with 7.5 million for those same parties in 2017.
This is the first encouragement. It is quite possible, by electing the maximum possible number of NUPES candidates on 19 June [ie in the second round of the legislative elections], to prevent Macron from having a majority in the National Assembly, which would be a real failure for the 'president of the rich'.
NUPES – a militant campaign
NUPES candidates are in the second round in 406 constituencies. In 278 constituencies they will face a candidate from Ensemble. In 63 they will be against RN; in 29 against the LR right. NUPES is, therefore, in 370 constituencies, the opposition force to the pro-capitalist parties, from Macron to the far right. Even though some of its candidates are very weak in their support for key NUPES measures on wages or pensions, it is clear that doing everything possible to ensure that NUPES wins in these constituencies is an essential step to put forward the interests of workers and the vast majority of the population.
NUPES' results have been very uneven. Its good votes were often in areas where France Insoumise [FI, set up by Mélenchon in 2016] groups have been maintained, or where Communist Party [PCF] or EELV [Greens] activists led the campaign. As we have already written in our analysis of the presidential election, where FI activist groups have not been maintained, because of the lack of structures in FI, it was difficult to make up lost ground. This, unfortunately, confirms what we were already saying in 2017, that it is essential for FI to have local, regional and national structures, operating in a collective and democratic way.
This will be even more essential once the elections are over, whether NUPES obtains a majority in the National Assembly (and so forms the government) or whether it is the main opposition force to Macron, with 150 to 200 deputies.
On the one hand, this legislative campaign has seen thousands of young people and workers investing in support for NUPES, learning door-to-door canvassing, and having discussions to convince on the programme and the demands. This has shown certain militant energy that will want a concrete reality, rather than passivity, in the next months. On the other hand, there are also thousands among the 6 million voters who will be more engaged if the FI transforms itself into a structured political force, capable of discussing, deciding, and through that, persistently taking up the defence of our interests.
Many also see that the electoral sequence is only a first step and that it will not be enough to change things in a lasting way. The capitalists, the multinationals, the bourgeois politicians and the media will do everything they can to block the parliamentary actions of a NUPES government. And Macron will try to maintain his policies even with strong NUPES opposition against him.
We must therefore prepare for a mass struggle and organise ourselves to build it, and in that way advance our demands on wages, pensions or public services.
A real new mass party of struggle, of workers and youth, against capitalism, must be built in the next period. Such a party would also allow collective discussion on the real alternative we need in order to replace capitalism. It will not be possible to be satisfied with a few nationalisations, although they are essential, especially in the health and energy sectors. A plan is needed to put the main sectors of the economy into public ownership so it can be planned democratically and ecologically, under the control and management of workers, linked up with the whole population. These are the axes of the struggle for socialism that we propose for debate beyond the struggle for electoral victory on 19 June.
Le Pen's gains 
As said above, there are regions where NUPES hasn't managed to be the main opposition to Macron. This is the case in the Pyrénées-Orientales, the Grand Est, in some disadvantaged regions of the Atlantic coast, and in the South East, and in part of the Hauts-de-France like the Pas-de-Calais. Le Pen's far-right saw its vote increase to 4.2 million compared with 2.9 million in 2017. We must add the 960,000 votes for Reconquête, the far-right party of Zemmour, who hasn't, however, qualified for the second round.
The RN is leading in 110 constituencies. Even though it is unlikely to obtain a large number of deputies and has fallen back significantly in places where NUPES candidates were particularly combative on social issues, it has a presence. And it can be a danger if we fail to structure around the FI a real opposition of workers and youth to Macron's policies.
The latter might well fail to get a majority (289 seats) in the Assembly. And the traditional right in Les Républicains continues its decline with only 42 candidates coming out on top when it had 320 deputies in 2007. It is clear that LaRem/Ensemble and LR will rely on each other to keep seats, especially against NUPES, which will make the election more complicated for many candidates. This is also where the question of having a sufficiently combative programme on social issues and against capitalism will be essential, as well as the need to build and structure France Insoumise.
NUPES – an unstable coalition
It can't be said that some of the parties participating in NUPES will really defend the demands it makes.
The PCF had a strong campaign in many respects, also putting forward the nationalisation of EDF [electricity] and Engie [gas]. Many of its outgoing deputies, therefore, achieved very high votes, exceeding 30 or 40%. And of the 50 PCF candidates in NUPES, 32 are in the second round. But the PCF did not put in the same energy everywhere, notably where local Parti Socialiste (PS) federations maintained their candidacies against NUPES. The fall-back line that had been used to justify the Fabien Roussel [PCF] candidacy in the presidential election did not disappear everywhere, far from it. But PCF activists can help ensure that wage demands and price freezes are really among the first concerns of NUPES deputies.
Of the 100 constituencies allocated to Europe Ecologie-Les Verts (EELV), there are 76 who qualified for the second round. But EELV is, at root, quite against demands like capping prices (in particular of fuel, even though the increase in the price of petrol only affects the least well-off) or is for the implementation of taxes which, again, touch workers above all (it is the case with the imposition of vehicle air quality certificates, like in Rouen). Also, we know that EELV has a vision disconnected from the reality of the European Union, thinking that it could be changed, when in fact it is a collaborative body of the main capitalist countries in Europe to carry out their neoliberal policies.
Lastly, the Parti Socialiste ended up playing its usual double game. On the one hand, the national leadership accepted the NUPES agreement, and on the other, there were PS federations that maintained their own candidates. In 13 constituencies, it was even the PS candidate who had the NUPES candidate eliminated. In the 4th constituency of Seine-Maritime, where Laurent Fabius [a former PS prime minister] was the deputy, the PS ran a virulent campaign against NUPES, since for this party the main issue was to keep its local power in the Rouen agglomeration.
Djoudé Mérabet, who was already mayor of Elbeuf and vice-president of the metropolis, only lost to the NUPES candidate, Alma Dufour, by 167 votes. It was a dynamic NUPES campaign that mobilised in the main working-class towns of this district that sent its candidate to the second round.
In the city of Rouen itself, the PS candidate, Christine de Cintré, has still not – on 14 June – removed the poster "neither Macron nor Mélenchon" from the window of her campaign office.
52 PS candidates are in the second round thanks to NUPES, but most of them have only made a tactical agreement, even though they will be under strong pressure from voters and campaign activists who tell them: "Beware if you don't vote for the demands such as retirement at 60!"
An opportunity to be seized!
Macron's vote is in decline, and the far right's is advancing, but not as strong as the left coalition – it's clear that there is potential to fight Macron's policies more effectively. Certainly, elections are not the central arena of struggle for changing society, but the campaigns and subsequently elected representatives who defend workers' interests can play an important role.
And the tendency that was seen in the presidential election for a combative policy against Macron and capitalism by supporting the candidacy of Mélenchon is being confirmed in these legislative elections.
This translates in a still timid and confused way into a will to unite our camp, that of workers, youth, and the majority of the population, against those policies that make us suffer so much and constantly degrade our living conditions and even the whole of society. It is therefore an opportunity to seize, to shake this system and the politicians serving capitalism, and to encourage our struggles! On 19 June, let's vote NUPES, and defeat Macron and Le Pen!