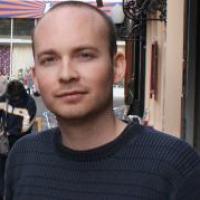 Paul Murphy MEP gives press conference about his abduction and imprisonment by Israel
Having been released after seven days of illegal imprisonment by the Israeli regime last Friday, 11 November, Paul Murphy MEP gave a press conference yesterday detailing his experiences and that of other activists from the 'Freedom Waves' flotilla to Gaza.
Paul and the other activists were illegally abducted in an act of piracy by the Israeli navy in international waters on 4 November. The 'Freedom Waves' flotilla was the third recent attempt to break the Israeli state's naval blockade of Gaza and deliver humanitarian aid.
The flotilla also aimed to draw attention to the terrible suffering of the Palestinian masses at the hands of the Israeli regime and their on-going struggle for self-determination. For further background infomation on the situation facing the Palestinians and previous reports about the 'Freedom Waves' flotilla socialistworld.net click here
Here we publish a video of Paul's press conference.
The press conference begins with another 'Irish Ship to Gaza' activist explaining the situation facing Palestinians in Gaza. Paul begins speaking at 5:25, describing his experience. The conference ends with three questions from Journalists.