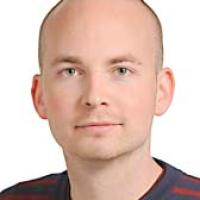 Paul Murphy finally reaches Gaza on third attempt
After two previous attempts to break the illegal blockade of the Gaza strip imposed by the Israeli regime were thwarted, Paul Murphy has now travelled into Gaza via the Rafah border crossing in Egpyt.
Paul will spend time witnessing the effects that the vicious Israeli blockade is having on the population of Gaza. During his visit Paul will be posting regular updates that you can follow on his website, here. Below we publish extracts from the blog of Pauls first day in Gaza.
Socialistworld.net
"On my third attempt, I have finally reached Gaza. My first attempt, during the summer, was thwarted by the Israeli sabotage of the Irish ship to Gaza and then the Greek extension of the Israeli siege. My second attempt came to an end just over a week ago, when I spent seven days in an Israeli prison after reaching 45 miles from the Gaza coast before the Freedom Waves flotilla was violently assaulted and boarded by Israeli soldiers. Having failed twice by sea, when the opportunity came to visit Gaza this week over land as part of a delegation of parliamentarians and NGOs organised by the Council for European Palestinian Relations, I had to seize it."
"When we crossed the border into Gaza, a tiny strip of land that is an open-air prison camp for its 1.6 million inhabitants, it was an emotional moment. For many of the Palestinian participants in the delegation, this is the first time in a long time that they have been able to return home. We were met with a large welcoming committee from the Palestinian Legislative Council, as well as hordes of media filming us arriving."
To read the full blog entry on Paul's site click here