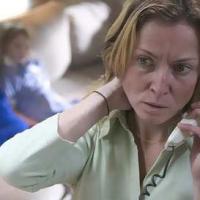 Almost a third of Australian workers are employed in casual jobs. If you include labour hire and short-term contract work, insecure jobs make up 40% of the workforce.
Some of us have spent our entire working careers doing casual work, and if you're under 24, you're twice as likely to be casually employed.
The Australian Council of Trade Unions (ACTU), which until now has been largely silent on the process of casualisation that has unfolded over the last 30 years, has launched a media campaign to draw attention to the injustices of insecure work.
Bosses would like us to believe that casual work is a 'trade-off' that we have all agreed to. In reality, those of us looking for work will try to find it wherever we can. With 27% of jobs imposing casual conditions, and unemployment a permanent feature of the capitalist system, workers are made to enter into these employment arrangements simply because that is what is on offer. Those of us who enter casual work are more likely to be disadvantaged in the job market to begin with, giving the lie to bosses claims about a 'trade-off'. And bosses hiring casual staff have not had to 'trade away' anything.
Casual workers are defined by their lack of rights, being denied holiday and sick pay, job security, and work during 'down times'. This makes casual workers a cheap option for employers, despite casual loading on wages. When we receive casual wages, we're not told that casual work allows bosses to withhold more of a business' total earnings from their workers. The average casual weekly wage is half that of permanent employees. Over 40% of casual workers report an inability to pay for the basic costs of living, compared to 15% of permanent workers.
The 'flexibility' of casual shifts means that workers can be taken off the roster without notice, shifts can be changed at the last moment, and staff have no guarantee of continuing employment. Rather than allowing workers to find shift times that suit them, casual shifts are more often designed by employers to suit themselves. As a result of this employer flexibility, casual workers report higher levels of dissatisfaction with their jobs. We experience stress from the knowledge that we can lose shifts without warning, or be forced to seek other work during different seasons.
So what is the best way to combat this situation? While advertising and education campaigns are a good start we need to go much further. A broader campaign that is focused on organising in the workplaces must be built. All unions should be fighting for standard casualisation clauses in all workplace agreements. Those clauses should state that after 3 months, casual staff should have the option to become permanent.
It is not enough for unions to claim that it is 'too hard' to organise casual workers. While casuals are denied a lot, they still have some basic legal rights, such as the right to join a union and to protection from unfair dismissal. It may be more difficult to organise a casual workforce, but it is not impossible. It has been done in the past and with the right politics it can be done again.
At the end of the day, employers use casualisation as a way of increasing their profits at the expense of our wages and job security. They will not hand over any gains without a fight. In the past workers have used strikes and protests as a means to fight against casualisation – these methods need to be returned to.
The union movement should be preparing now to offer support to any workplace that is fighting for secure jobs. By workers sticking together, building fighting unions and organising to fight unfair conditions, casual workers can improve their situation and win the job security that they deserve.