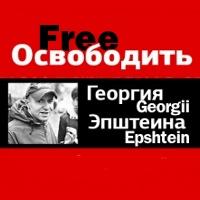 Wave of protests to Almaty prison authorities
Georgi Epshtein was today freed after ten days in detention in a jail in Almaty. He was met by a crowd of comrades and the almost obligatory "men in plain clothes" [intelligence police].
We send our thanks to all those who expressed solidarity internationally. Thanks to the wave of phone calls protesting his jailing to the prison authorities, Georgi was able to receive the food parcels passed to him by his supporters. It is believed that he was only prisoner allowed parcels in this way. He was also given a separate cell.
There were, of course, breaches of the rules. The police who falsified the case against Georgii still illegally hold his passport. Now Georgii has to appear at the office of the same police to collect his documents.
The assistance given to Georgii by the solidarity campaign contrasts with the lack of help he received, despite an appeal by the Socialist Movement Kazakhstan and the Bureau of Human Rights to the Russian embassy in Almaty, which is supposed to help Russian citizens in such situations. They simply ignored Georgii's appeal.
This latest imprisonment will not stop the campaign of socialists and social activists struggling under authoritarian rule in Kazakhstan – it will only strengthen their resolve!
See also: ' "Negotiations" with oilworkers fail ' (Campaign Kazakhstan)