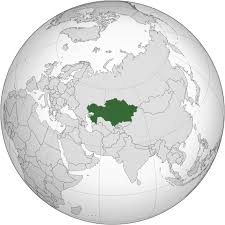 'Illegal' protests planned for Saturday 21 May
A trial of strength between the state and an angry population is developing in Kazakhstan. Protest demonstrations are expected to go ahead this week-end in spite of being banned. After earlier protests against land privatisation proposals, the government appeared to be on the back foot.
The country's Foreign Minister, Erlan Idrissov, has told "The Diplomat" that the constitution guarantees citizens the right to protest yet in the past week it has refused applications to do so and arrested those who made them, as well as a number of known activists!
One Kazakhstan TV channel has accused demonstrators of being in the pay of "foreign forces" (unspecified). Known oppositionists have had their homes searched and many, including worker activists, have been called in for questioning.
An article on the website of Campaign Kazakhstan gives more details http://campaignkazakhstan.org/index.php/2016/05/20/demonstrations-across-kazakhstan-planned-for-saturday-21-may/
It calls for international protests to demand the release of those arrested and outlines a programme for building the struggle to end the Nazarbayev dictatorship.
socialistworld.net