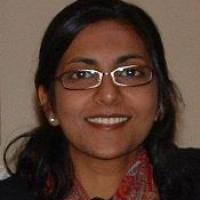 En noviembre, la compañera Kshama Sawant se presentó en el barrio de Seattle, Washington, en contra del Presidente de la Cámara de Representantes del Estado de Washington. Obtuvo el resultado histórico de 27%.
La austeridad y los recortes presupuestarios están aumentando y se dispararan a través de los Estados Unidos. A nivel local, son los políticos locales los que se aplican fielmente la agenda neoliberal de las grandes empresas y recortan los servicios públicos. La protesta en contra de estos ataques no es suficiente, también debemos desafiar a los políticos capitalistas en las elecciones en el contexto de la discusión sobre la representación política de la clase obrera. El 06 de noviembre se llevarán a cabo elecciones locales en los EE.UU., y nuestros compañeros de Socialist Alternative (Alternativa Socialista) presentarán tres candidatos.
En noviembre, la compañera Kshama Sawant se presentó en el barrio de Seattle, Washington, en contra del Presidente de la Cámara de Representantes del Estado de Washington. Obtuvo el resultado histórico de 27%.
Los candidatos de Socialist Alternative van a participar en las elecciones de los consejos locales de Boston, Minneapolis y Seattle. Cada uno de ellos basa abiertamente su programa en el socialismo, la construcción de movimientos sociales y el apoyo a las luchas con total independencia de los demócratas y los republicanos. Sus campañas ayudarán a popularizar la idea de una política independiente de la clase obrera, sobre la base de la defensa de sus propios intereses, para desarrollar el apoyo a esa política y establecer una presión sobre el aparato capitalista local.
Los dirigentes sindicales, liberales y otros de izquierda creen que este tipo de campañas locales tienen un impacto mayor en colaboración con los demócratas. Ellos creen que aparecer abiertamente separados del Partido Demócrata como candidatos Socialist Alternative es inútil.
¿Por qué entonces no buscar el apoyo de las distintas secciones locales del Partido Demócrata? Es cierto que son relativamente democráticas (y a menudo en gran medida progresiva) y pesa mucho su apoyo en la balanza electoral, ya que pueden movilizar a activistas en todos los barrios, mientras disfruta del apoyo de los votantes que sufragan regularmente en las elecciones locales.
Pero estas secciones locales solo existen para fabricar carreristas profesionales. Operan con el modelo del nepotismo; unirse a ellos no está dentro del alcance de una decisión política, sino una elección de carrera. Ellas abren puertas. Estas personas se oponen principalmente a los candidatos independientes, ya que ponen en peligro sus relaciones personales con los candidatos que, a su vez, les ofrecen un trabajo, un diploma u otros beneficios.
Una herramienta para las grandes empresas
A nivel nacional, Obama y los demócratas continúan trabajando en paralelo con sus aliados en el sector privado, al abordar la seguridad social, la sanidad y la educación pública, la expulsión de los inmigrantes (más que cualquier presidente anterior), y tratando de obtener lucro con el cuidado de la salud.
El Partido Demócrata está dominada por intereses capitalistas. Organizaciones como el Consejo de Liderazgo Demócrata recientemente disuelto existen principalmente para apoyar a los candidatos favorables a las grandes empresas contra quienes puedan dañar los resultados electorales del Partido Demócrata y así evitar la promulgación de sus medidas neoliberales.
En paralelo con los políticos nacionales, los gobernadores y alcaldes demócratas igual que los republicanos aplican los recortes más violentos e inmediatos. En Massachusetts (donde está la ciudad de Boston), el gobernador demócrata Deval Patrick se ha jactado públicamente de haber hecho aceptar recortes salariales a los sindicatos (Boston Globe, 18/12/2009).
A nivel local, la mayoría de los distritos están bajo el monopolio de un solo partido. La mayoría de las grandes ciudades como Minneapolis, Seattle y Boston están completamente dominadas por el Partido Demócrata. En Seattle, por ejemplo, ningún republicano ha sido elegido para el consejo de la ciudad desde el año 1991!
Cuando los sindicalistas, activistas y progresistas son candidatos o deciden desafiar el status quo en las primarias demócratas, se enfrentan a una red de viejos amigos que rechaza todo cambio, y amenaza a los nuevos candidatos:'' Si no está de acuerdo con nuestras reglas, no se le hará trabajo en los barrios.''
A pesar de esto, algunos militantes, entre ellos sindicalistas y activistas progresistas, a veces son capaces de ganar las elecciones locales en los demócratas. Aunque Alternativa Socialista no apoya a los demócratas, buscamos trabajar con todo auténtico militante de la clase trabajadora. Por lo tanto, llamamos a estos progresistas dentro del Partido Demócrata: libérese de la trampa del partido que constantemente le está acosando a usted, y actúe de acuerdo con nosotros para construir un nuevo partido independiente de la máquina electoral capitalista!
Los candidatos de Socialist Alternative se presentan abiertamente como socialistas y marxistas para dar eco a la defensa de los intereses de la clase obrera y establecer una presión máxima sobre la clase dirigente para ganar avances para los trabajadores y la juventud.
Esto requiere que los candidatos se desmarquen del Partido Demócrata y su agenda neoliberal. Incluso en ciudades como Boston y Seattle, donde una larga historia de monopolio político ha llevado a elecciones no partidistas, es decir, donde las afiliaciones partidistas no figuran en la boleta electoral, es necesario afirmar claramente la independencia respecto del Partido Demócrata, que controla totalmente estas ciudades a favor de los intereses de los ricos y poderosos.
Si una campaña es realmente de construcción de movimientos, debe ser seria sobre su programa y sus organizaciones. En Minneapolis, nuestro compañero Ty Moore es un conocido activista de "Occupy Homes (Ocupación de Viviendas)", y utiliza esta campaña para dar mayor visibilidad al movimiento "Occupy Homes", y luchar abiertamente contra los políticos responsables de los desalojos y ejecuciones hipotecarias.
Boston: un caso de un monopolio político
Durante 20 años, el alcalde de Boston Thomas Menino se ha mantenido en el poder gracias a una estrategia simple: recompensar a los amigos y atacar sin tregua a sus rivales. En 2009, el Demócrata Progresista Sam Yoon fue impugnado. Después de su derrota, tuvo que abandonar Boston en busca de trabajo. Fue considerado ''radiactivo" por los empresarios locales, que temían represalias si empleaban a un oponente de Menino (Boston Phoenix, 27/06/2010).
Boston es controlado con mano de hierro por el Partido Demócrata. La maquinaria del partido se divide en barrios y circunscripciones, y tiene el control del dinero y de los recursos humanos necesarios para elegir a un político en la ciudad. Este poder no se delega a las organizaciones locales del Partido, sino a sus dirigentes, y esto durante los 20 años en el gobierno de Tom Menino.
La Alternativa Socialista
El movimiento Occupy fue una oportunidad para muchos jóvenes para participar en sus primeras acciones. Reveló la ira generada por la desigualdad de la sociedad estadounidense y le dio nueva vida al activismo y la lucha contra la injusticia. Temas como la deuda de los estudiantes, las ejecuciones hipotecarias, la destrucción del medio ambiente, la reducción de las escuelas públicas, la falta de financiación del transporte público, los bajos salarios, y otras preocupaciones de la clase obrera fueron expuestas y combatidas.
Tres candidatos de Socialist Alternative se presentan a las elecciones municipales de 2013. Estas campañas son una herramienta para poner de relieve la lucha por las reivindicaciones planteadas en el movimiento Occupy y difundir las ideas del socialismo, entre miles de personas.
Ninguna conquista social nos ha sido concedida sin que la clase trabajadora haya tenido que luchar. Los fines de semana, la semana laboral de 40 horas (bajo constante amenaza), el seguro médico pagado por el empleador, la educación pública, la derogación de las leyes de Jim Crow (sobre la segregación racial) son todos legados de las luchas de masas de la juventud y los trabajadores. Sólo una estrategia que implica manifestaciones masivas, desobediencia civil, huelgas y ocupaciones puede proteger y mejorar nuestras vidas a través de la lucha.
Presentar candidatos que hayan participado en estas luchas es una táctica útil para construir movimientos sociales. Utilizar la campaña y, en caso de éxito, a nuestros elegidos como plataformas puede ayudar a difundir las ideas de los movimientos entre un mayor número de gente, y a mantenerlo en momentos cruciales.
En Irlanda, Joe Higgins fue elegido por primera vez como un socialista como un representante local después de una campaña en contra de un impuesto sobre el agua, cuando el gobierno irlandés trató de suprimir la población en impuestos. Desde entonces, ha sido elegido y reelegido en el Dail (Parlamento irlandés) como miembro del Partido Socialista (CIT en Irlanda) sobre la base de su continua batalla durante esta campaña y muchas otras. Su posición y el apoyo que dio a las luchas le han dado una gran visibilidad a los movimientos sociales.
Socialist Alternative está luchando por la creación de un nuevo partido sobre la base de los movimientos sociales y de los trabajadores, y rechaza el dinero de los intereses privados. Tal partido debe ser controlada democráticamente por sus miembros y aceptar la alianza en su seno entre las diferentes tendencias de izquierda.
En tanto los trabajadores y los jóvenes se interesen ​​en las elecciones, los activistas participarán activamente en este campo limitado, sobre la base de la lucha por los intereses de la clase trabajadora y de todos los explotados por el capitalismo. El Partido Demócrata tiene el récord de ataques sociales más abyectos, tanto en el ámbito local y nacional, y debe ser desechado en la lucha contra la dictadura de los mercados.
Construyendo la oposición independiente más fuerte posible para desafiar a los demócratas en las elecciones locales de 2013, podemos ayudar a abrir el camino hacia la creación de un nuevo partido que represente los intereses de la clase trabajadora y todos los enemigos capitalismo.
Tal partido, junto con los movimientos de masas, en la calle sería un gran paso adelante para derrotar a las fuerzas de la austeridad y el capitalismo.
Special financial appeal to all readers of socialistworld.net

Support building alternative socialist media

---

Socialistworld.net provides a unique analysis and perspective of world events. Socialistworld.net also plays a crucial role in building the struggle for socialism across all continents. Capitalism has failed! Assist us to build the fight-back and prepare for the stormy period of class struggles ahead. Please make a donation to help us reach more readers and to widen our socialist campaigning work across the world.

Donate via Paypal

CWI- Please inform us if you are reproducing any material from this site.