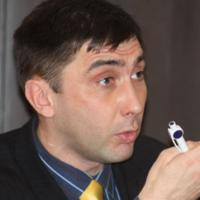 Urgent solidarity needed
The case against Vadim Kuramshin's twelve year prison sentence fell on deaf ears in Kazakhstan's highest court, Monday 25 November. The three judges remained impervious to the pleas of Vadim's two lawyers and his mother. His representatives blew holes in the prosecution's arguments and the court's decision to overturn a unanimous jury's verdict that Vadim is innocent.
Vadim's family is bitterly disappointed but determined not to let the case rest. They now intend to challenge the validity of the Supreme Court's decision through the auspices of the United Nations Organisation.
More detail will be given of the sham re-trial in Astana and also of the international outcry internationally. Among those expressing their anger and indignation will be the esteemed body of internationally renowned lawyers who have awarded Vadim the Ludovic-Trarieux 2013 prize, which his mother will be receiving on his behalf in Paris on 5 December.
Angry protests are needed once again to be sent to the Nazarbayev regime via embassies and consulates around the world. This following text can be used as a model for protests:
I/we are outraged by the callous and high-handed attitude of your country's Supreme Court in rejecting the appeal of Vadim Kuramshin on 25 November. His lawyers were fighting to overturn a previous court decision to imprison Vadim for twelve years. They cited the unanimous jury decision to dismiss his case. But this was over-ruled by the Supreme Court.
We know Vadim to be a tenacious fighter for justice – inside and outside Kazakhstan's hellish prisons. We believe the authorities have singled out Vadim for especially harsh treatment to act as a deterrent against all opposition to the Nazabayev dictatorship.
We will continue to give our fullest support to those fighting for justice in all spheres of Kazakhstan society.
Copies please to campaignkazakhstan@gmail.com
Special financial appeal to all readers of socialistworld.net

Support building alternative socialist media

---

Socialistworld.net provides a unique analysis and perspective of world events. Socialistworld.net also plays a crucial role in building the struggle for socialism across all continents. Capitalism has failed! Assist us to build the fight-back and prepare for the stormy period of class struggles ahead. Please make a donation to help us reach more readers and to widen our socialist campaigning work across the world.

Donate via Paypal

CWI- Please inform us if you are reproducing any material from this site.