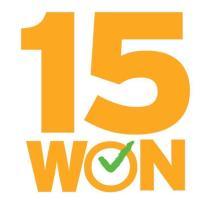 LA CONSTRUCCIÓN DE UN MOVIMIENTO PARA PONER FIN A LOS SALARIOS DE MISERIA!
El pasado 4 de septiembre huelgas y protestas se llevaron a cabo en más de 100 ciudades de todo los EE.UU. exigiendo el fin de los bajos salarios en la industria de comida rápida y 15 dolares por hora de salario mínimo. Esta es la última acción de un
movimiento continuo por unos salarios y unas condiciones de trabajo decentes. En un escandaloso ataque al derecho democrático a protestar, 436 personas fueron detenidas en todo el país.
Todo comenzó en 2012 cuando los trabajadores de restaurantes de comida rápida de Nueva York se declararon en huelga para exigir salarios más altos. A primera hora de la noche el movimiento huelguistico se había extendido a varias ciudades por todo el país.
El año pasado, esta lucha se puso de nuevo de actualidad en Seattle cuando Socialist Alternative ( CWI-CIT en USA) presentó una candidata para el concejo municipal, K.Sawant, cuya plataforma incluía una demanda por 15 $ la hora de salario mínimo. Esta demanda clave ayudó a colocar a Sawant en el Ayuntamiento de Seattle y a que Seattle ganara la lucha por los 15$ hora ,convirtiéndose en la primera ciudad en todo el país en lograr una victoria como para sus trabajadores.
Difundir el movimiento
Pero Seattle no está sola. Las ciudades y estados de todo el país están comenzando a ver como la gente se reúne en torno a este tema, sobre todo después del intento fallido del presidente Obama de aumentar el salario mínimo federal de los 7,25$ actuales a la modesta cantidad de 10.10 $.
En Chicago, en marzo,se debatió una resolución no vinculante para elevar el salario mínimo a 15$ hora Una mayoría impresionante – más del 87% – de los habitantes de Chicago emostraron su apoyo a la misma. Ahora, el alcalde Rahm Emanuel ha reunido a un grupo de trabajo de salario mínimo para tratar de aumentar el salario mínimo a $ 13 la hora en 2018.
En San Francisco, una de las ciudades del país con mayores desigualdades en los ingresos, una "medida de consenso" para las elecciones de noviembre se ha
propuesto que aumentaría el salario mínimo en la ciudad a 15 $ la hora. Inspirado en gran parte por sus vecinos en Seattle, los activistas están presionando duro para asegurarse de que las mismas lagunas,que los demócratas y los grandes empresarios han intentado usar a su favor, en la ley del salario mínimo Seattle no se repitan en San Francisco. Los activistas en Los Angeles están empujando hacia adelante una medida electoral similar.
No hay escapatoria!
En Massachusetts, la legislatura acaba de aprobar un proyecto de ley para aumentar el salario mínimo estatal a 11 $ hora para el año 2017, lo que hará de Massachusetts el lugar con el salario mínimo estatalmás alto del país. Si bien la aprobación de esta
medida será beneficiosa para miles de trabajadores, el proyecto de ley tiene serios problemas. Una es que esos $ 11 la hora no está indexado a la inflación, por lo que lo que parece una gran ganancia ahora dejará de serlo rápidamente.En Nueva York, el alcalde recién electo Bill de Blasio que entró en su cargo denunciando la "Historia de dos ciudades", hasta la fecha no ha hecho público ningún plan para aumentar el salario mínimo. Recientemente, sin embargo, el gobernador Andrew Cuomo afirmó que aumentaría el salario mínimo estatal a 10,10 $.
Ahora más que nunca, ya que estas ciudades y estados de todo el país han comenzado a abordar el tema del salario mínimo, es imperativo que los activistas, trabajadores, y los sindicatos se unan para exigir un aumento del salario mínimo significativo.
Hambre Subsidiado
Los Estados Unidos es el país más rico del mundo, pero uno de cada seis estadounidenses (48 millones) admiten que se les acaba el alimento por completo al menos una vez al año.
En la actualidad hay 15.000 bancos de alimentos (llamados despensas en los EE.UU.). El Programa Suplementario de Asistencia Nutricional federal (formalmente conocido como Cupones de Alimentos) suministra alimentos a 48 millones de estadounidenses con un promedio de ingresos de 133 $(£ 80) por mes .Encontrar suficiente para comer y alimentar a su familia se ha convertido en una preocupación central para millones de personas.
La mayoría de los hambrientos están trabajando, conducen coches y , pueden aparecer bien vestidos e incluso con sobrepeso. Pero en un país grande con el deficiente transporte público, un coche es vital. Y si tienen sobrepeso es porque el único alimento que puede pagar es comida basura.
Cuando una familia tiene que pagar el alquiler, pagar las facturas de combustible y mantener un coche en la carretera sólo para sobrevivir, la única opción que les queda es recortar en alimentación.
Y la comida más barata en el supermercado se procesa, con un alto contenido de harina de maíz y jarabe de maíz. Es barato porque el gobierno deEstados Unidos da casi $ 11 mil millones al año en subsidios a los productores de maíz y soja de agronegocios. El jarabe de maíz entra en refrescos y bebidas energéticas – increíblemente éstos proporcionan la mayor fuente diaria de calorías para las familias de bajos ingresos.
Como dijo un experto "El problema no se puede solucionar simplemente decirle a la gente que tiene que comer más frutas y verduras , porque en el fondo se trata de un problema de los salarios, un problema de pobreza"
El "problema" es que la agroindustria está subvencionado para producir alimentos poco saludables, mientras que millones de trabajadores no se les paga un salario digno.
15 Ahora y sus recientes campañas
15 Ahora, la fuerza impulsora detrás del triunfo de 15 $ hora en Seattle, es una organización que tiene un papel importante que desempeñar en el movimiento. Es una presencia constante en las comunidades que no sólo van y vienen en los días
importantes de la acción. 15 Ahora no limita sus demandas a las migajas o que los demócratas van a dar.Tuvo una conferencia nacional en abril para organizar su funcionamiento y la creación de estructuras democráticas en todo el país.
En Minneapolis, 15 Ahora está llevando la lucha de los trabajadores del aeropuerto para obtener salarios más altos. Estan organizando junto a los trabajadores – sindicados o no- como luchar para ganar mejoras significativas en las condiciones de
vida. En los aeropuertos, hay concentraciones de trabajadores tanto de servicios de hosteleria como de las aerolíneas. Cuando luchan unidos estos trabajadores tienen un tremendo poder en una industria vital. En todo el país, podemos convertir los aeropuertos en espacios de lucha por 15 $ hora.
En Wisconsin, los legisladores discutían el aumento del salario mínimo a 10 $ hora. 15 Ahora aliado con diversas organizaciones sindicales se presentaron en la reunión para exigir más y conseguir eco en los medios de comunicación.
En Filadelfia, dos concejales de la ciudad, debido a la presión del movimiento, se apuntaron a la demanda de un 15 $ por hora de salario mínimo.
Configuración de grupos locales
Ultimamente se han creado grupos de 15 Ahora en Pittsburgh y en Allentown. La reunión de Pittsburgh contó con la presencia de la mayoría de activistas del movimiento obrero local.
15 Ahora Boston tiene un referéndum no vinculante en la boleta electoral en West Roxbury, y 15 ahora en Portland, Maine apareció en la primera plana del periódico semanal El grupo creado en Nueva Inglaterra cuenta con el respaldo de de dos de los mayores sindicatos de la región, el de maestros de Massachusetts y el de enfermeras.
El movimiento ha estado activo en la Costa Oeste y en el Sur, con nuevos grupos que han surgido en Los Angeles, en Arizona, y Tampa Bay, Florida. Hay demasiada actividad para mencionar todo aquí!En Seattle, se va organizar un concierto con Tom Morello,guitarrista de Rage Against the Máchine para recaudar fondos para nuestro movimiento!
Special financial appeal to all readers of socialistworld.net

Support building alternative socialist media

---

Socialistworld.net provides a unique analysis and perspective of world events. Socialistworld.net also plays a crucial role in building the struggle for socialism across all continents. Capitalism has failed! Assist us to build the fight-back and prepare for the stormy period of class struggles ahead. Please make a donation to help us reach more readers and to widen our socialist campaigning work across the world.

Donate via Paypal

CWI- Please inform us if you are reproducing any material from this site.