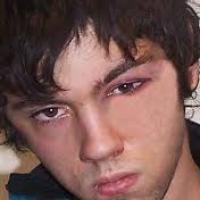 Cruel and vengeful actions by the State and ruling elite
Serious clashes between protesters and police broke out last week in Athens, marking the sixth anniversary of killing of a teenager, Alexandros Grigoropoulos, by police, and an ongoing hunger strike by his imprisoned friend, Nikos Romanos.
Nikos Romanos was sentenced to 16 years for a bank robbery. The protesters were angered by the Greek government's rejection of Romanos's request for leave from prison to pursue an education which is usual practice in Greek jails. He launched his hunger strike on 10 November.
The protests and widespread sympathy for Romanos's plight are an indication of the huge anger in society at years of vicious austerity cuts imposed by the Troika and carried out by successive Greek governments. The current weak New Democracy/PASOK government has indicated that it will make concessions to Romanos to try to defuse the situation. The government has also brought forward presidential elections – voted on by parliament – in a desperate move to try to shore-up the minority government and to see-off the election of SYRIZA-led government to power.
Below, Xekinima (CWI) reporters look at the Romanos case.
Socialistworld.net
Nikos Romanos' life is hanging by a threat, according to his lawyer, Fragkiskos Ragkousis. He commnted: "With his heart beat reaching 170, cardiac arrest is unfortunately expected. This is not said for PR – it's a protest and a call. Romanos will lose the battle for life not because he is self-destructive, but because some are forcing him to claim in this manner two of the highest values of a human being; freedom and Justice".
The anarchist Nikos Romanos was an eyewitness to the murder by police of his close friend Alexis Grigoropoulos. In February 2013, Romanosgot arrested for attempted robbery at two banks in Belvento, in Kozani, and after his arrest he was beaten up brutally (along with the other three people that were arrested) by police officers.
Romanos was accused of participating in the 'Conspiracy of Cells of Fire' -an anarchist terrorist group – but he was acquitted of this accusation, last October. He was eventually convicted for 15 years and 11 months in prison for the attempted bank robberies.
During his 16 month stay in prison, Nikos Romanos passed exams and was enrolled in a higher education school in Athens. But, while the Greek prison system allows educational leave for prisoners so that they can attend classes, this right was denied to Romanos.
As a result of this outrageous decision, Romanos began a hunger strikeon 10 November. For weeks, the government , which according to the law is obliged to immediately meet his educational needs, kept silent. The only authority that reacted was the State Prosecution – not to demand that the law is implemented, but to try to force-feed Romanos. Forced feeding of hunger strikers is, according to the World Medical Association, a form of torture. The Prosecutor is not concerned for compliance with the law but is ordering tortures.
Inhumane government
The whole Left must stand by Nikos Romanos's side. The political differences with the anarchism he follows is no excuse for any part of the Left not to take a position and to help mobilise opposition to this mistreatment in prison, so that Nikos Romanos's demands are met and his life saved.
Nikos Romanos is being cruelly and revengefully punished because he is an anarchist, in political opposition to the government. The inhumane attitude of the government towards him shows how far the ruling class is willing to go to attack the opposition movement, trade unions, those fighting for democratic and other rights, and anyone who resists, and, of course, against the Left, in the future.