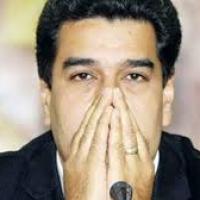 Editorial de A Luchar, periodico de SR-CIT Venezuela
Los procesos revolucionarios son producto de condiciones históricas en las que se conjugan condiciones objetivas, en la estructura económica y en la estructura política, pero también con condiciones subjetivas como el estado de ánimo en las masas populares, el nivel de organización de las mismas, las tradiciones revolucionarias existentes; la fortaleza, experiencia y claridad de una dirección revolucionaria.
Este es un proceso dialéctico y bidireccional, por que el estado de ánimo en las masas no es lineal sino que responde a los avatares que se dan en la lucha por la revolución, y hay momentos en los cuales las masa le dan significado a elementos que estaban flotantes que hasta ese momento no tenían ningún significante y los convierten en propulsores de la lucha revolucionaria, lo que permite que las masas sean capaces de hacer extremos sacrificios por esos significantes.
Un ejemplo concreto es el extraordinario sacrificio que el pueble venezolano le tocó realizar entre los año 2002 y 2004 cuando la confrontación política tuvo su momento de mayor agudeza, momentos en que se puso a prueba la capacidad discapacidad del pueblo de Venezuela la de resistir los embates del golpe de estado, el paro patronal, las guarimbas y demás arremetidas que la derecha tradicional le intentaba en su afán de volver a tener el control absoluto de la Venezuela renta petrolera.
Pero como dijimos anteriormente los sentimientos varían y la situación económica política y social tiene una gran influencia en los mismos. Hoy que vivimos en una situación, luego de la muerte de Chávez desnudo las profundas contradicciones que existían dentro del chavismo y que la contradicciones producto del mal manejo de la economía ha causado la crisis en la que nos encontramos hoy, a esto se le suma el bajón en la credibilidad de las instituciones del estado debido a la gran burocracia y la escandalosa  corrupción que crece a diario, y que está absorbiendo a importantes capas de la población las administran ha hecho que surja en vastos sectores un gran sentimiento de frustración.
Y es ese sentimiento el que nos preocupa, ya que es el caldo de cultivo del fascismo, históricamente los gobiernos fascistas surgen en momentos donde la clase obrera y el movimiento popular se encuentran desmoralizados y desmovilizados producto principalmente por la inexistencia de una dirección política revolucionaria, las direcciones reformistas de la republica española permitieron el ascenso de franco al poder, derrotando las insurrecciones en Cataluña y en Asturias.
Así ocurrió pero con mayor velocidad en el caso de chile que las masas cansadas de las vacilaciones del gobierno y los partidos de la UP, no tuvieron la mas mínima capacidad de enfrentar al golpe de estado lid erizado por el Pinochet, que antecedió a 17 años de dictadura fascista en ese país. Otro ejemplo es el de la revolución sandinista, donde no se completó por la incapacidad de la dirección sandinistas de romper con la burguesía y encausar un proyecto de transformación socialista, y la Burguesía, con el apoyo del imperialismo estadounidense, logró desmoralizar a la base social del sandinismo por medio del cansancio producto de la guerra civil.
Muchos son los ejemplos de la historia, donde la contrarrevolución ha aprovechado de derrotar históricamente a procesos revolucionarios que hubiesen podido desembocar en una transformación socialista de la sociedad.
Una de las enseñanzas que podemos sacar es la necesidad de construir una dirección revolucionaria de masas que armados por el marxismo logren dirigir victoriosamente al mundo a un futuro socialista
Hoy nos vemos en una situación parecida, en el cual la dirección del chavismo ha perdido toda capacidad de liderar transformaciones progresivas, y tiende cada vez más a la conciliación con sectores de a MUD y con el empresariado que no le deja de conspirar, además de estar enclaustrado en un modelo económico que alejado de las premisas del socialismo, ahoga  las experiencias de control obrero en las empresas expropiadas, estatizadas y  ocupadas por un lado y por otro, quiere mantener la propiedad privada sobre los medios de producción en sectores estratégicos de la economía pero ahogándolo con controles burocráticos que no llegan a ningún lado, porque los burgueses optan por no producir los productos o hacerlo a baja escala, lo que conlleva una gran escasez de productos en el mercado, lo que con el agravante de la bajada del precio del barril de petróleo, está llevando a una catástrofe en la economía, que está desmoralizando a la gran mayoría del apoyo popular que este tenía.
Una de las tareas urgentes del momento es la construcción de un movimiento social y político que se erija como una alternativa de izquierda, socialista y revolucionaria a los dos polos de poder, que intentan llevarnos a una democracia bipartidista en el mejor de los casos, que levante un programa de transformación revolucionaria de la sociedad que le permita a las masas populares de movilización para las conquistas realizadas en los últimos años dentro de un marco de un proceso democrático revolucionario y socialista.
Special financial appeal to all readers of socialistworld.net

Support building alternative socialist media

---

Socialistworld.net provides a unique analysis and perspective of world events. Socialistworld.net also plays a crucial role in building the struggle for socialism across all continents. Capitalism has failed! Assist us to build the fight-back and prepare for the stormy period of class struggles ahead. Please make a donation to help us reach more readers and to widen our socialist campaigning work across the world.

Donate via Paypal

CWI- Please inform us if you are reproducing any material from this site.