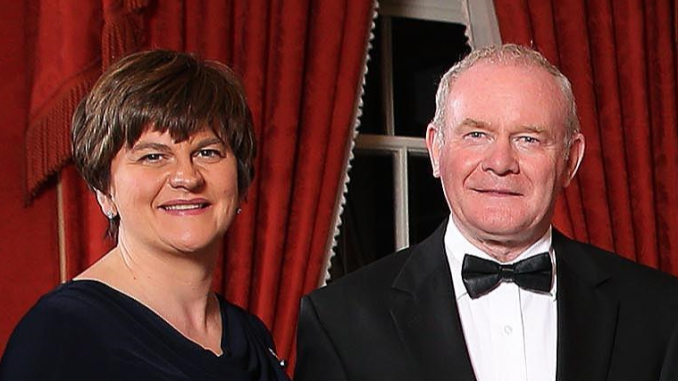 Need for non-sectarian, socialist politics
A scandal surrounding the 'Renewable Heat Incentive' or 'cash for ash' scheme has exposed the rottenness of the political establishment in Northern Ireland.
The scheme was put in place by First Minister Arlene Foster of the Democratic Unionist Party in 2012 to encourage businesses to move from using fossil fuels to biomass-burning heating systems.
In practice, it amounted to an enormous cash cow for any 'entrepreneur', which in some cases led to heating empty sheds, barns or factories to obtain grants.
The Department for the Economy estimates that cash incentives to businesses will cost the public purse a staggering £490 million. The Northern Ireland Audit Office says it could eventually cost over £1 billion.
Cross-Community Labour Alternative – an electoral initiative involving trade unionist and the Socialist Party – has pointed out that "42% of people in Northern Ireland live in fuel poverty and it is much higher among elderly households.
"13,000 are using foodbanks and politicians do nothing, yet public money will pay for the heating of the Northern Ireland Ferrari showroom for the next 20 years."
Before Christmas, Foster, who refuses to resign, survived a no-confidence vote in the assembly. It did not secure the required level of cross-party support laid down in the Good Friday power-sharing agreement.
Assembly "fall"?
Sinn Féin – while warning the scandal threatens to bring down the executive, of which it is a part – softened its position on demanding a full public inquiry.
However coming under pressure as the scandal refuses to die down, Sinn Féin now calls for "an independent, panel investigation into the Renewable Heat Incentive" and for the First Minister to stand aside during the investigation. Finance minister and Sinn Féin member Máirtín Ó Muilleoir warned that if she failed to do so "the Assembly would fall".
Labour Alternative points out that "politics in Stormont [home to Northern Ireland's assembly] is dominated by right-wing and sectarian parties and people know it – a recent opinion poll shows only 28% of people trust Stormont politicians".
Both the DUP and Sinn Féin have attempted to make the scandal a sectarian issue.
In contrast, Labour Alternative "stands for building a new party that can genuinely challenge corruption and represent the interests of ordinary people, not special business interests."
This is an updated version of the article that appeared in The Socialist