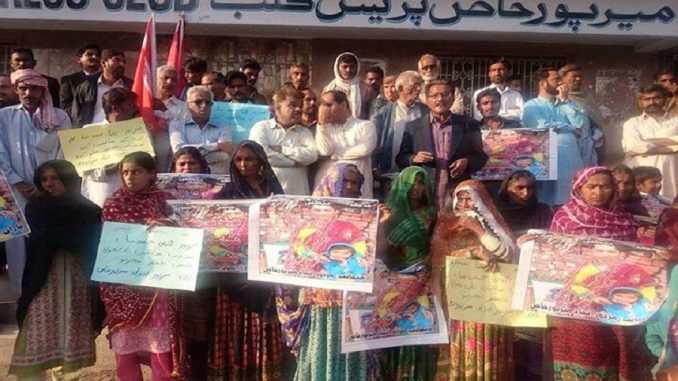 Socialist Movement Sind (SMS) has come under attack recently by organised gangs. SMS member, Shabana Marri, was physically and sexually assaulted on her way to the office. The local police and authorities initially refusing to take action, have now launched false accusations against those complaints.
Hameed Channah, Shaho Laghani, Mashook, Jamal from Socialist Movement Sind, and the Sind Workers Alliance are now facing false charges by the authorities. Meanwhile, Shabana Marri home was attacked by the gangs and she was brutally beaten along with her family members. These attacks follow recent protests called by SMS and the Workers Alliance against right-wing religious extremists and appear to be carried out by Afghani dominated gangs.
The police are refusing to take any action, effectively taking the side of the gangs that have put the lives of everyone in SMS and the Workers Alliance in danger. We urge readers and activists to make phone calls and complain to the Sind police and relevant authorities listed below about their lack of response to these attacks. In addition please contact the Pakistan embassies and demand immediate action to stop the attacks. The phone numbers are :
Inspector General of Police, Sindth 009222199212626 – 009222199212627
Deputy Inspector General of Police, Sindth, 00922339290310-00922339290309
S S P Mirpurkhas – 00922339290305 – 00922339290304
A S P Mirpurkhas – 00922339290308
Police Station Satlite Town – 00922339290223
The CWI relies on the donations from working class people around the world to fund our campaigns.Please donate towards building the CWI.