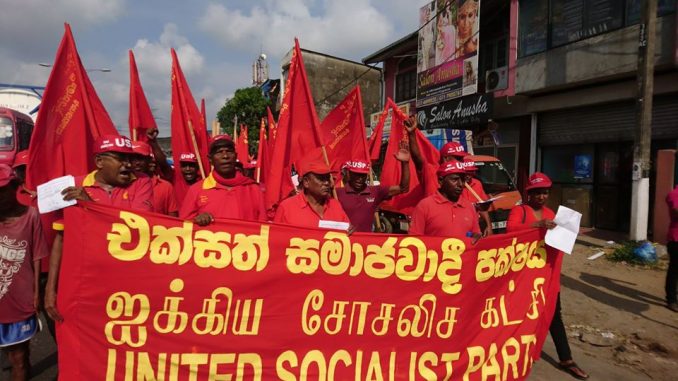 In the Sri Lanka presidential election held on 16 November 2019, Gotabaya Rajapaksa (GR) was able to defeat his rival Sajith Premadasa by 1,360,011 votes. Gotabaya mustered 6,924,255 votes and Sajith obtained only 5,594,239 votes. The unique feature of Gotabaya's victory was the overwhelming vote he was able to garner from the south. Sajith got a high vote in the north and east. Gotabaya's vote in those areas was very low. A clear picture can be viewed by comparing his percentage share of the vote in the north and east with the votes obtained by Mahinda Rajapaksa (MR) in 2010 and 2015:
District                  2010 MR               2015 MR               2019 GR
Vanni                    28.75                     19.07                     12.27
Jaffna                    24.75                     21.85                     6.24
Batticaloa            26.27                     6.25                        12.68
Trincomalee       43.0                        26.67                     23.39
This very clearly shows that in the Tamil-speaking areas Gotabaya was unable to get the amount of votes Mahinda Rajapaksha was able to get in 2010, even immediately after the end of the civil war. This clearly indicates that the people in the north and east as a whole rejected Gotabaya. People there have not forgotten the fact that Gotabaya was the architect of the genocidal war and the initiator of 'white van' culture (enforced disappearances) and the extremist outfits like Bodu Bala Sena (Buddhist Power Force or BBS, a Sinhalese Buddhist-nationalist organisation).
Even in the Nuwara Eliya district where most of the plantation Tamils live, Gotabaya was defeated decisively. This has happened despite Arumugam Thondaman, a traditional leader in the hill country area, supported Gotabaya. He could obtain only 36.87% of the votes in that district. Even that was obtained mainly because there is a large concentration of Sinhala residents in Hanguranketha and Walapone areas. Only a handful of plantation Tamils voted for him. So it is clearly evident that Tamils in the north, Eastern Muslims, plantation Tamils in the Hill Country and also other minority people living in other areas such as Negombo came out to reject Gotabaya.
This pattern of voting was a huge slap on the face of Gota. He was angered by this voting and it could be seen from his speech delivered at his swearing in ceremony. He stated: "…I want to mention that the basis of this victory was the blessings of the reverend bhikkus from the four corners of the country. I knew that the main factor of this victory was majority Sinhalese. I knew that I can win with the votes of Sinhalese." [Lankadeepa newspaper, 19.11.2019]
He added that he would dedicate his presidency to protect and nurture Buddhist philosophy. He didn't mention any other religion. It's noteworthy to state here that Mahinda Rajapaksa in his speech after the victory in the war mentioned protecting other communities and religions. This shows that the Sinhala chauvinism and communalism which the opposition whipped up has come to a climax. The reality is that Gotabaya has come to power as the hero of Southern Sinhala Buddhists. He would take steps to legalize a Sinhala Buddhist state that hitherto existed nominally and which would be very difficult to reverse.
When one looks at the election history Gotabaya has managed to obtain a higher percentage of votes even than Mahinda.
District                  2015 MR               2019GR
Matara                 57.81                     67.25
Monaragala        61.45                     66.17
Galle                      55.64                     64.28
Rathnapura        55.74                     59.93
This emerging communalist trend was clearly seen at the local government elections held on 10 February 2018. It peaked with the Easter Sunday bomb attacks. When these results are analysed, the result of this presidential election could be confidently predicted.
At that local government election, the SLPP (party of Gota) obtained 4.941,925 (44.6%) votes. The United People's Freedom Alliance and Sri Lanka Freedom Party received 89,821 (8.9%) and 491,835 (4.4) votes respectively. The total of these three parties who were in alliance was 6,423,608 and it is close to the actual vote obtained by Gotabaya.
When you analyse all these factors taken together it is evident that though Sri Lanka remains one country physically, ideologically it shows a tendency towards becoming two countries. On the surface, it seems that Tamils had voted for Sajith but it would be correct to read that Tamils have expressed that they are not ready to be subjugated by the Sinhala Buddhist-supremacist policies articulated by Mahinda and Gotabaya. In reality, the presidential election was a sort of referendum of the Tamil speaking people all over the country.
In this context a Gotabaya regime would be one which would suppress struggles of workers and students, and also those of Tamils in the north. Repression would not be restricted to the north but it would expand to the struggles of workers, poor peasants, youth and students in the south as well. All the agreements signed by the government of Ranil Wikramasinghe with imperialist institutions would be carried forward by this regime. And the neo-liberal policies dictated by the World Bank and the IMF would continue under Gotabaya's supervision.
On the other hand, the ability of Mahinda to restrain Gotabaya would be put to the test. Gotabaya is not a member of any party and he would be more associated with his followers in groups such as Viyathmaga (a so called 'network of academics' that he set up) which promoted him in the election. The appointment of the extremist retired Major-General Kamal Gunaratne, one of his followers, as the Defence Secretary is a case in point. All public institutions still remaining under the government will be sold off. Now the president and his allies are pushing for early parliamentary elections with the aim taking full control of the parliament. IF they get what they want, i.e. a two-thirds majority in the parliamentary election, they are likely to use it to change the constitution according to their own plans. The thirteenth amendment to the constitution that allows for provincial governments is likely to be abolished along with any other special language and religious rights for the minorities. The president may hold back on attacks until the parliamentary election is held. But soon a major attack on living conditions and public services will start. Therefore it is an immediate necessity to build a unified fighting front of northern Tamils and oppressed masses in the south with clear strategy for struggle.
The United Socialist Party faced an uphill task in carrying out our election campaign in this charged communalist atmosphere. It is pertinent here to look at the election result of the JVP (People's Liberation Front, a formerly radical party that swung over to Sinhala nationalism) which dashed all their hopes. JVP has to all purposes removed its socialist or left pretentions and unashamedly exposed their real pro-capitalist parliamentary politics. They put forward Anurakumara Dissanayake as the candidate of 'National Peoples Power'(NPP) in order to create a clean capitalist administration devoid of corruption and waste. They could barely manage 418,553 (3.169%) votes, which were obtained by spending a huge sum of money. The JVP alone was able to garner 693,875 (6.27%) votes in the last local elections and the NPP candidate's inability to stick to even that reflects a serious collapse of their base.
In an atmosphere where chauvinism is at its peak, the USP stood on a clear policy against communalism but we were only able to muster 3,964 votes. The main reason for Siritunga Jayasuriya getting fewer votes in the south was the fact that he was the only candidate who stood on a platform of accepting the Tamils' right to self-determination in this extremely charged communalist situation. Only he and the USP came out in favour of the 13 demands put forward by Tamil parties in the north. We have nothing to worry about in this vote, which was the result of a very small campaign conducted with very limited funds. We have to remember that there is a silver lining to every dark cloud, and accordingly we will strive to build a unified left force capable of leading class struggle, which could unfold in the not-so-distant future.
[Translated by Srinath Perera, United Socialist Party]