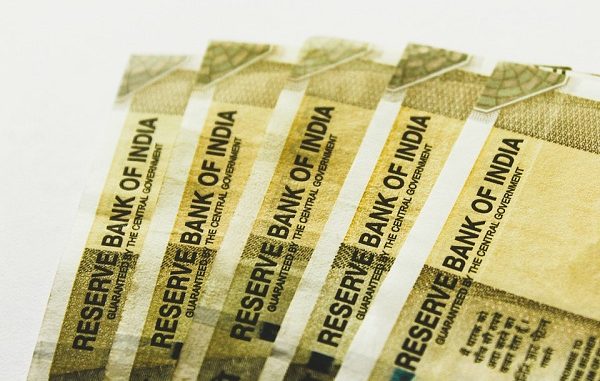 A recent report that an enormous amount of taxpayers money is being used to bail out the bad debts of the super-rich has shocked workers and the poor in India, while the Modi government is refusing to spend enough to save lives during the covid-19 crisis. As this news emerged in response to RTI (right to information) query, the lives of the majority of workers and poor are devastated by the corona crisis, and many face starvation.
Since 2005, Indian governments have arranged for a consortium of banks to make loans worth trillions of rupees to Indian capitalists. A significant portion of the finance has been converted into the personal properties of the capitalists through bogus companies. For example, even conservative estimations estimate that Vijay Mallya, an ex-parliamentarian and a businessman, alone, allegedly transferred Rs. 4000 crore to tax "safe havens" [(Rs 68,607 crore is equivalent to approximately £70 billion (sterling)]. Many have looted wealth and escaped to other countries with big sums. After declaring themselves bankrupt, they are leading luxurious lives in London or Antigua. It is these vultures that the Indian government had decided to rescue. In the last election campaign, Modi promised to bring back to India the 'black money' resting places like a Swiss bank. But all we have seen is unbearable sufferings inflicted on the mass of the population through Modi's reckless policies, like demonetization.
Banking sector crisis
The banking sector in India is facing an enormous crisis. Though the total gross earnings of the public sector banks have been on the rise every year, they end-up in net losses due to provisions they have to set aside for wilful bad loans of the capitalists. For example, last year the Chairman of the United Forum of Bank Unions said that the public sector banks posted a gross profit of Rs. 1,50,000 crore during the financial year 2018-19. Owing to the provisions towards bad loans, there was a net loss of about Rs. 66,000 crore. Last year, alone, the central government spent $37 billion to write off bad debt. The Reserve bank of India was forced to bail out a private bank, pouring billions of taxpayers money into it.
The provision funds of the banks are created with lower interest for deposits of ordinary people along with hidden charges to maintain bank accounts. This was propped up with extended working hours and employing less staff. The provision funds are added up to write-off the bad loans of "willful defaulters" that are referred by the RBI (Reserve Bank of India) to bankruptcy courts. In other words, organized theft of working people's money by the state and banks.
The recent RTI (Right to information) revelation of Rs 68,607 crore bad loan write-off for big business is a mere tip of the iceberg. On Aug 02, 2019, the Economic Times casually reported that "it has been over two years since the Reserve Bank of India (RBI) ordered 12 loan accounts worth Rs 3.5 lakh crore to be taken to the bankruptcy courts. Banks have recovered more than Rs 40,000 crore from three of them." Further, on February 4, 2020, the Indian Express reported that the banks have written off Rs. 6.66 lakh crores since the financial year 2015.
During her budget speech, finance minister, Nirmala Sitharaman, said that the government had injected Rs.3.5lakh crore capital into public sector banks. This huge amount of taxpayers money is used now to write off banks' debt created by big capitalists.
There is no doubt in workers minds that the corrupted political parties and their leaders must have "gained" out of this through backdoor donations and underground dealings. This black money then flows during the election time as enormous spending on campaign work to defeat the interests of the workers and oppressed. This vicious process had seen the erosion of democratic rights of people, and the labour rights of workers, over the years.
It is to be noted that the government has "summarily" rejected a report prepared by a group of Indian Revenue Service (IRS) officers that suggested raising income-tax rate up to 40% for the super-rich to rebuild the economy after the end of the corona pandemic. Cursing the report as an irresponsible act, the government also initiated a departmental inquiry against them, citing that it had created panic among the capitalists. This is another clear signal to workers about what interests the Indian government represents. Given this, there is no chance of recovering trillions of rupees thrown out to rescue the bad loans of billionaire defaulters.
Attacks against workers' conditions and wages
While this is taking place, the central government is going on the offensive, with attacks on workers' conditions and wages. Recently, the central government froze an allowance to its employees for the next 18 months, when many are struggling with Covid-19 related inflation. The finance ministry has not responded to the demand to waive retail loan interests during the lock-down period. In fact, they have not delivered anything for the workers. So-called allocation of money to deal with Covid-19 has gone back into the pockets of capitalists. What had been promised to the workers and poor is a minimal amount handed out that is not enough even to manage a few days' expenses.
The state governments, in turn, are also pushing ahead with attacks on workers' conditions. The Tamil Nadu government recently announced that it would cancel earned leave for all teachers, adding to freezing wages and taking away pension money. This had already provoked a bitter reaction among education workers who voluntarily donated a days' wages to deal with the corona pandemic.
The Indian central and state governments are using the crisis to save the profit of big business and rescue the capitalist class that they serve. An avalanche of attacks against workers and their conditions is being carried out to meet the needs of the capitalists. We must come together to resist this.
We condemn the daylight robbery of the capitalists and their political parties. We demand the immediate reversal of all bailout plans for big business and private banks. We demand an immediate appropriation of all assets of these banks and businesses and to bring them under the democratic control of the workers. We demand that the Reserve Bank of India opens its books and publish immediately all its dealings. We demand that all loans which were given to small businesses and workers and poor be written off. All education loans, in particular, must be waived immediately, along with agricultural loans. We must refuse to pay all debt to the banks. We demand appropriation of all properties of "wilful defaulters"! Appropriate the assets of all political parties who have accepted donations from these gangsters!
Special financial appeal to all readers of socialistworld.net

Support building alternative socialist media

---

Socialistworld.net provides a unique analysis and perspective of world events. Socialistworld.net also plays a crucial role in building the struggle for socialism across all continents. Capitalism has failed! Assist us to build the fight-back and prepare for the stormy period of class struggles ahead. Please make a donation to help us reach more readers and to widen our socialist campaigning work across the world.

Donate via Paypal

CWI- Please inform us if you are reproducing any material from this site.