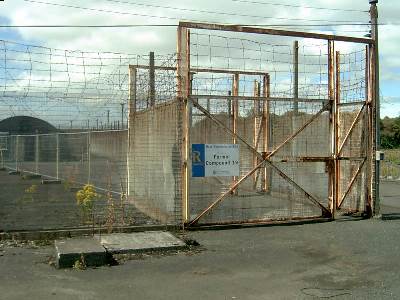 "In the 12 weeks since the [British] Heath and [N Ireland] Faulkner governments introduced internment, the cities and towns of Northern Ireland have become battlefields. This vicious sectarian measure has mobilised huge sections of the Catholic working class into opposition.
"The brutal mental and physical torture being meted out to many internees, the arbitrary shooting by the troops and the systematic lying of the Tory press, illustrate the crisis of the Faulkner Government."
(Peter Hadden, 'Internment: Threat to all workers', Militant, Issue 89, 29 October 1971)
Today, 9 August, marks the 50th anniversary of the start of internment without trial, introduced by the reactionary unionist Stormont government in Northern Ireland and the British Tory government. This brutal repressive action by the state saw hundreds of innocent working-class Catholics rounded up across the north of Ireland by the British army and jailed. Many were tortured. Internment was a major factor in fueling the conflict, known as the 'Troubles', which lasted until the late 1990s.
Below are links to archive articles by the CWI on internment, written by Peter Hadden and Peter Taaffe, which examine the events of half a century ago, the role of the capitalist state, individual terror, and a socialist solution to the national question in Ireland.
socialistworld.net
https://www.marxists.org/history/etol/writers/hadden/1971/10/internment.html
https://www.marxists.org/history/etol/writers/hadden/1994/beyond/ch4.htm
https://www.socialistparty.org.uk/militant/ [Chapter Four: Northern Ireland: The Troubles]
Special financial appeal to all readers of socialistworld.net

Support building alternative socialist media

---

Socialistworld.net provides a unique analysis and perspective of world events. Socialistworld.net also plays a crucial role in building the struggle for socialism across all continents. Capitalism has failed! Assist us to build the fight-back and prepare for the stormy period of class struggles ahead. Please make a donation to help us reach more readers and to widen our socialist campaigning work across the world.

Donate via Paypal

CWI- Please inform us if you are reproducing any material from this site.