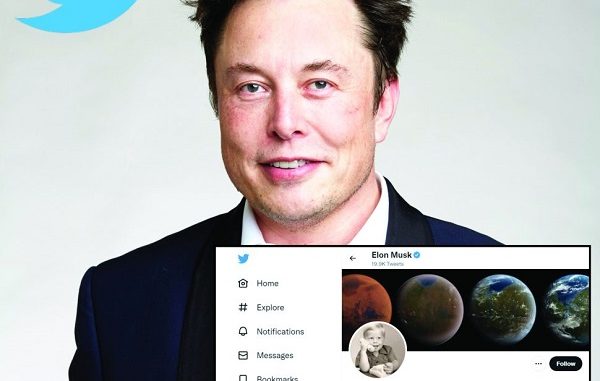 Elon Musk, currently the world's richest billionaire, has completed the takeover of micro-blogging platform Twitter for a sum of $44 billion. The New York Stock Exchange reported on 20 October that trading in Twitter's shares had been suspended, with the reason "merger effective". Musk himself tweeted "the bird is freed".
Musk, who is also the CEO of Tesla and SpaceX, was born and brought up in apartheid South Africa, in a wealthy family. His father, Errol Musk, is the co-owner of an emerald mine in Zambia. Elon holds a reputation as a micro-manager with an oppressive style and is known for firing employees in bulk who refuse to comply with his companies' long-hours culture.
Musk's own Twitter usage has caused controversy in the past, including tweets comparing Canadian Prime Minister Justin Trudeau to Hitler, and deriding the use of preferred pronouns to refer to people. He was also involved in the spreading of misinformation about the Covid-19 pandemic. Not the sort of person who should have control over a major media outlet!
Twitter has gained a reputation for abuse, especially towards women and minority ethnic users, which the previous management tried to address through the banning of offending accounts – for the purpose of the company's public image, of course.
Musk's first acts have been a series of sackings at the top. As well as being a potential precursor to wider job losses, it also suggests a change of policy. Jessica Gonzalez, from the media advocacy group Free Press, commented: "I think we'll see prolific conspiracy theories, and white supremacists return to the platform and a lot more people who hold power and who are willing to use platforms to spread hate and harassment campaigns."
The tech multinationals which own the social media platforms are private companies that exist for the sole purpose of generating profit. This means that the content which gains prominence is that which creates the most advertising revenue, regardless of any other potential harm it could cause.
Socialists are not generally in favour of state or corporate censorship. Where such measures are put in place, they can be used against the left and the workers' movement. Instead, we support public ownership and democratic workers' control of social media platforms. This would allow the algorithms to be redesigned to prioritise valuable content rather than clickbait and potentially harmful content.
In the first instance, this would mean nationalisation of the hosting platforms and codebases with compensation only based on proven need – of which the Silicon Valley giants have little! Of course, these companies are multinationals, so to be able to democratically plan the most effective use of information technology on a world scale, an international socialist system is needed.