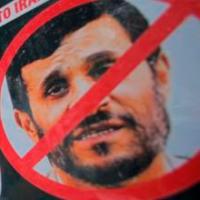 May Day next day of mass protests
Iranian workers organised two important and successful strikes in March and April with positive consequences for the mass movement.
10,000 workers in Mahshad Petrochemical forced the regime to accept their demands after an 11-day strike. Their main demands were: – For a collective and direct contract with their employer – the state – and an end to using job agencies, with permanent jobs for those who have been working for them.
This strike was supported by many activists and trade unions, especially the Tehran bus drivers' trade union (Syndicate Sherkat Vahed). In March, the workers at Tabriz Petrochemical also carried out a successful strike.
Now, a new strike has been launched by 4,000 quarry workers in Bafgh (in Yazdregion). Thousands in Bafgh have supported the strike and protested in the city.
This is happening in Iran before May Day which will be the next day of mass protest. The regime has imprisoned many worker activists (Ossanlo, Madadi, Shahabi and more) and teacher activists (for example Bodaghi, Khastar, Ghanabri) as well as threatening and interrogating many more activists in an attempt to keep control on everything. But workers and youth in Iran have already decided to go onto the streets and protest against the regime on May Day.
A major conflict between Supreme Leader Khamenei and President Ahmadinejad has emerged as the international economic boycott and cuts mean greater pressure on the population creating social unrest. It is therefore very important that the working class is involved in the fight against the regime with its own demands. It is essential the working class builds their own organisations of struggle.