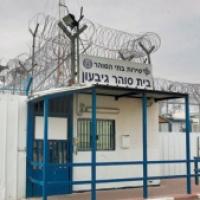 Israeli authorities delay deportation, continue imprisonment
Paul Murphy, Socialist Party MEP, and other activists on the 'Freedom Waves to Gaza' flotilla went before a judge today as required by Israeli law. While deportation has been agreed there is no time frame established. All of the activists remain in jail as a consequence.
The lawyers involved have reported that the continuing incarceration – which has followed the illegal kidnapping of these activists in international waters – is a political decision from above, and not linked to any judicial questions.
We call for immediate release of Paul Murphy MEP and all other activists illegally detained. We are also calling for the immediate stepping up of the solidarity campaign to put pressure on the Israeli regime. Protests should be held outside Israeli embassies and consulates.
Protests letters should be sent to embassies and to the following
Attorney General at the Ministry of Justice
Telephone +97226466521/2
Fax +97226467001
Ministry of Defence Public Relations Department
Phone +97236975540 or +97236975423
Email – pniot@mod.gov.il
For more background infomation see previous articles on socialistworld.net