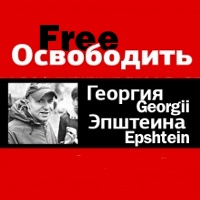 Urgent support needed
At 11.30 this morning, Georgii Epshtein, a leading member of the Russian CWI, on a visit to Kazakhstan, was arrested by the police in the office of the "Leave People's Homes Alone" campaign in Almaty. No explanation was given by the police.
He was first taken to the office of the immigration police of the Bostandykskii region, who refused to explain on what basis he had been arrested and has now been dragged before a court, where he has been charged with breaching the residency rules. It is highly possible the decision will be taken to deport him from the country. Although by law, a Russian citizen has to register with the police on their arrival, which Georgii did, there is no restriction on where in the city they can be at any one time.
Please urgently call either one of the following numbers to demand on what basis Gerogii has been arrested and his immediate release.
Aidis Dunshebaev – the Police inspector responsible for arresting Georgii – mobile number +7 705 555 79 39
Berik Dusenbaevich – Head of the Migration police in the Bostandyskii region +7 727 394 10 14
Or of course the Kazakhstan embassy in your country.