"We are inspired to continue the fight in the mines which continue to resist our united action."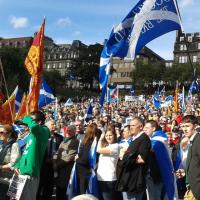 Support for independence for Scotland, ahead of a referdum, is still based on a sizeable minority. However, it is growing and is gaining ground amongst radicalised sections of society feeling the brunt of austerity cuts.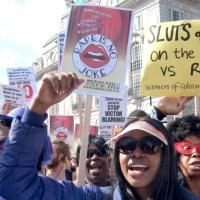 "No sexual abuse! No excuse! No domestic abuse! No excuse!" was one of the chants on the lively and colourful Slutwalk London demonstration on Saturday 22 September.