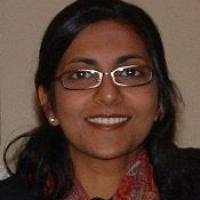 Socialist Challenges Democratic Party Establishment
Kshama Sawant, economics teacher at Seattle Central Community College, announced today at a press conference she is running this year as a Socialist Alternative candidate for City Council against Democratic incumbent and former city council president Richard Conlin.
This follows Sawant's historic 29% vote (over 20,000 votes) against Democratic state House Speaker Frank Chopp in 2012. Sawant, who ran as a Socialist Alternative candidate, received the strongest vote of any independent left-wing candidate in the country in 2012. Sawant was endorsed by The Stranger, Communication Workers of America Local 37083, Amalgamated Transit Union Local 587 in the primary, and Pastor Rich Lang of the University Temple United Methodist Church, among others.
"Richard Conlin was the only council member who voted against the Paid Sick Leave initiative. He killed the monorail. As a 16-year incumbent he has a long track record of presenting a progressive image to voters, while actually carrying out the bidding of the super-rich. But Conlin is just one in a long line of council members who have served the interests of corporations and the wealthy, not ordinary working people" Sawant said.
"This is a one-party city. The Mayor and all the City Council members are Democrats, and the Democratic Party establishment is serving big business, while working people face unaffordable housing, slashed social services, low wages and high taxes," Sawant continued. "How can the City Council represent working people when they pay themselves nearly $120,000/year? I am running to give a voice for working people. If elected, I will only take the average wage of Seattle workers and donate the rest to building social movements" Sawant pledged.
Sawant calls for a Millionaire Tax to fund public education and a green jobs program, expanding public transit, a $15/hour minimum wage in the city, and scrapping the MAP test in the city's public schools. The campaign will highlight the systematic police brutality, racial profiling, and repression of social movements by the Seattle Police Department.
Sawant said she will "campaign to put the brakes on the coal trains that corporations like SSA Marine want to push through. The corporations say coal will create jobs. What we need is not coal, but green living-wage jobs. The City Council's empty rhetoric will not stop the coal trains. We need City Councilors to take serious measures by organizing mass protests, blockades, and using all legislative means at their disposal."
Sawant stated "We will be running a vigorous grassroots campaign that will fight for low paid workers, youth, poor people and people of color facing police brutality, and all those who are shut out by the Democratic Party political machine that runs this city on behalf of a tiny elite."
Special financial appeal to all readers of socialistworld.net

Support building alternative socialist media

---

Socialistworld.net provides a unique analysis and perspective of world events. Socialistworld.net also plays a crucial role in building the struggle for socialism across all continents. Capitalism has failed! Assist us to build the fight-back and prepare for the stormy period of class struggles ahead. Please make a donation to help us reach more readers and to widen our socialist campaigning work across the world.

Donate via Paypal

CWI- Please inform us if you are reproducing any material from this site.