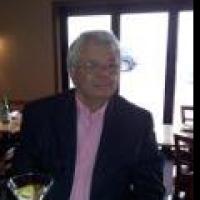 Vic Paananen, who died on 24 March, aged 75, was a veteran socialist activist.
A longstanding supporter of the Committee for a Workers' International, Vic was a member of Socialist Alternative in the US. All those who knew Vic will remember his dedicated, inspiring commitment to Marxist ideas and the struggle to bring about a socialist society.
After his retirement from Michigan State University, East Lansing, where he was the mainstay of the Socialist Alternative branch, Vic moved to Revere, Massachusetts, and played an active part in the Boston branch of SA until illness limited his activities.
Vic published two books, 'William Blake' and 'British Marxist Criticism', as well as numerous articles and reviews. His main literary interest was always in working-class authors whose work appealed to working-class readers. Vic's first article for Socialism Today (to which he was an enthusiastic subscriber from our first issue) was on Robert Tressell, author of 'The Ragged Trousered Philanthropists' (Issue 4, December 1995). Vic explains how this socialist classic came to be written and published: "a book [that] is both 'extremely real' as an account of working class life and 'subversive,' both of capitalism and the lies that sustain it." There is no doubt that it will "continue to win hearts and minds for the tasks still ahead".
For many years, Victor and his first wife, Donna, spent a few weeks every summer in Hastings, Sussex. This was the town where Tressell lived and worked as a housepainter and sign-writer, and Vic delighted in showing visitors around the local sites associated with Tressell.
Vic also participated in some of the Dylan Thomas festivals in Swansea, South Wales. On the fiftieth anniversary of Thomas's death, Socialism Today (Issue 77, September 2003) carried Vic's illuminating article on 'Red Dylan: the social vision of Dylan Thomas'. Referring to Thomas's letters, stories and film scripts, Vic shows (contrary to most academic accounts) that, although he avoided explicit social commentary or propaganda, Thomas was driven by a profound social vision based on revolutionary socialism: "All the evidence points to Thomas's holding revolutionary convictions both before he moved from Wales to London in 1934 and throughout his life."
While staying in London or Sussex, Vic attended many Socialist Party events over the years, as well as CWI summer schools in Belgium. Despite his accomplishments, Vic was a modest person, quite shy, but loved and respected by everyone who knew him. We will miss his conversation and mischievous sense of humour.
Vic's first wife, Donna, was tragically killed in a motor accident in 2002. He leaves his second wife, Diane De Santis, whom he married in 2011, and his sons, Karl and Neil.
Vic was defiant in the face of illness in recent years; his Marxist vision was undiminished. Dylan Thomas's words inevitably come to mind:
Do not go gentle into that good night,
Old age should burn and rave at close of day;
Rage, rage against the dying of the light.