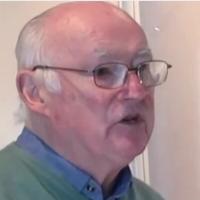 Peter Taaffe was invited on 10 April to give a series of interviews to BBC Radio local stations on whether there should be protests at Thatcher's funeral.
Ten million people listen to the 'drive-time' programmes across local radio. Peter was explicit in voicing the rage of many working-class people who were affected by Thatcher and the policies she put forward on behalf of the capitalist class, and defended the right to protest.
This was linked to local issues, eg the Durham miners on Radio Tees, the Liverpool struggle on Radio Merseyside, the anti-poll tax struggle on Radio Scotland, etc.
Peter was also able to broaden the issues to take up the attacks of neo-liberalism and its effects on all the major parties.
You can hear the interviews by going to the iPlayer section of your local radio station at the approximate times listed below.
Recorded programmes of this nature are only made available for up to seven days, so we also provide below a MP3 recording of the Merseyside interview.
See also Margaret Thatcher is dead – Now let's bury her policies: A Socialist Party press release