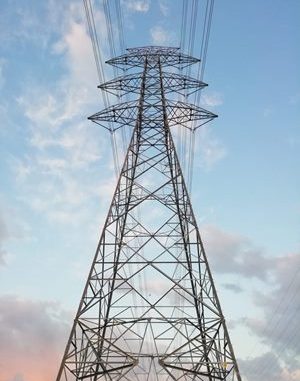 UK Prime Minister Liz Truss' announcement of an estimated £150 billion bailout for the energy industry is not enough to even lower our bills. In fact, on 1 October the average typical household bill doubled from its level twelve months previously.
The bailout, replicated in different ways across Europe, is a condemnation of the model of privatisation of the energy industry started in the 1980s – and is a case study of capitalism's failings. Much of the untold billions promised by Truss will simply keep energy retailers afloat, giving them the cash they need to buy energy at record-high prices charged by super-profitable energy producers.
But what alternative is needed to end the energy crisis, and to make sure that the working class is not forced to pay, again?
'Not about nationalisation'
Addressing Labour Party conference at the end of September, Labour leader Sir Keir Starmer announced his policy to create 'Great British Energy' – a publicly owned energy producer to compete in the existing energy production market. A nice sounding proposal, for those who want to end the profiteering of the energy bosses, on the surface – but falling short of Labour's 2019 manifesto pledge to "bring our energy and water systems into democratic public ownership." In fact, following Starmer's speech a spokesperson was quick to say it was "not about nationalisation".
The announcement came just days after the Trades Union Congress (TUC) published its report: 'Public ownership of clean power: lower bills, climate action, decent jobs'. The report lambasts the historic privatisation of the energy industry. But, like Starmer, fails to put forward a policy to lower energy bills now, or seriously tackle profiteering.
Starmer's speech highlights windfarms in Wales owned by a Swedish publicly owned company and that "the Chinese Communist Party has a stake in our nuclear industry". But a British-owned state competitor would do nothing to change that, leaving the existing substantial infrastructure in private hands – wherever the owners are based.
The TUC document presents France's EDF as a model, pointing out that a typical French energy bill is £803 a year, compared to the UK energy cap at £2,500. What is not mentioned is the billions that the French government paid out to buy out the remaining private portion of the company earlier this year or the many billions in debt the company holds. French President Macron's intention will be to force the working class to pay for this in the future.
Starmer's proposal is for £8 billion of funding for 'Great British Energy' to invest in renewable energy production. This figure is dwarfed by the capital available to the existing private market players, with which it is suggested 'Great British Energy' could go into joint ventures.
EDF produces over half of France's electricity, which has meant it has been used to limit price rises for French consumers. For 'Great British Energy' to be a serious competitor, it would need substantial investment, and extremely substantial investment to hold a majority of the market – unless a government was prepared to nationalise large sections of the industry, without paying compensation to the existing profiteering owners.
A threat to profits
If seen as a threat to the profits of the bosses of the existing energy firms, steps would be taken to sabotage a publicly owned entity's chances of success.
The wholesale energy market, as it stands, sells electricity generated by renewables at the same level as energy generated by expensive gas power plants. This is the source of huge profits for energy producers, and one reason why big oil companies hold large renewable energy portfolios. Truss has announced her intention to bring an end to this system. She would agree on long-term price deals, locking in prices at historic highs. No wonder some energy bosses have voiced agreement!
A publicly owned company competing in the capitalist market would be compelled to engage in the same sorts of profiteering, or else lose out to its competitors. This is what has compelled the Swedish government-owned company to maximise its profits from the wind farm in Wales.
Starmer's policies would leave the vast majority of energy companies' profits intact. The Tories' version of a 'windfall tax' takes 25% on the profits of oil and gas extractors operating in the North Sea, profits of the power station owners are exempt. This 'Energy Profits Levy' is set to raise roughly £5 billion. Labour's call only extends to backdating this and closing a loophole, bringing in an extra £3 billion. This is compared to the £170 billion excess profits the Treasury estimates are sloshing around in the energy industry.
Even a more thoroughgoing, permanent tax on energy companies would not be enough. Already firms take measures to avoid paying tax, and BP and Shell threatened to withhold investment when even the idea of the limited windfall tax was first discussed.
Socialist planning
To have control over the energy industry, so that prices can be set at an affordable level and investment in clean energy production can be planned, it needs to be in public hands and under the democratic control and management of the working class. This will not be achieved by a competitor in the market but requires the nationalisation of the vast majority of the industry – seizing the power stations, gas extraction facilities, wind farms and distribution networks without compensation for shareholders, except on the basis of proven need.
A nationalised energy industry would be able to distribute energy at a cost price. But, faced with the immediate crisis, a government of any character with a publicly owned energy industry would be forced to buy wholesale gas and energy on the international market. Capitalist corporations, or capitalist states, selling on this market will demand a high price. This underlines the need for an international socialist solution to the crisis.
Wars, trade wars and economic sanctions – like those resulting from Russia's invasion of Ukraine, which has driven the energy price crisis so deep – are an inevitable consequence of a profit-based system, organised as it is into competing capitalist nation-states. The international collaboration of socialist states, run in the common interests of the working class rather than the competing interests of rival capitalists, would mean the ability to pool resources to meet energy needs efficiently, and affordably, and start to reverse global heating.