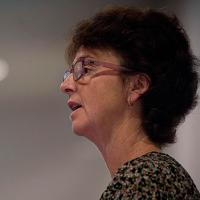 Working class unity needed to defend rights and living standards
Several recent events have elevated the issue of racism in New Zealand. In one case a nationalist MP belonging to the Danish People's Party made headlines when she made racist comments about a traditional Maori welcome.
Also Susan Devoy, who is unsympathetic to Maori political issues, was appointed as the new Race Relations Commissioner. At the same time National Party Prime Minister John Key has tried to stoke fears about South Asian refugee boats coming to New Zealand. This is despite no boats arriving so far.
To top things off a bunch of neo-Nazis staged a so-called 'white pride' march in Christchurch. These events vary in significance but taken together they have created increased controversy and more discussion in society about ethnicity and issues of racism.
New race relations appointment
The appointment of former champion squash player, Susan Devoy, to the position of Race Relations Commissioner is seen by many as a right-wing provocation. Prior to her appointment Devoy had become an outspoken conservative. In particular she had criticised the wearing of burqas and had chastised Maori for raising political issues on Waitangi Day.
Waitangi Day is a national holiday which marks the anniversary of a Treaty of Waitangi signing ceremony in 1840. For decades the Waitangi day anniversary has been used by Maori as an occasion for forums and symbolic peaceful protests to address Maori issues.
In reality the treaty was a tool of annexation but it contained important promises to Maori, including self-governance through chieftainship. With such promises not being adhered to the Treaty is seen as a rallying point of Maori resistance. Maori call for such aspects of the treaty to be honoured.
Criticism quickly followed Devoy's appointment especially because she is completely unqualified. She responded by saying that she is a "quick learner" with "a good moral compass".
Devoy's view is that Waitangi day should not be used by Maori for political "shenanigans". The truth is that it's precisely that type of outlook – a refusal to recognise deep historical injustices – that qualified Devoy for the position in the eyes of the government.
Even some of the conservative press think that her appointment is a step too far with one editorial commenting that: "She is politically and perhaps culturally naive… which does not fit well with someone who will be expected to mediate in complex matters involving racial discrimination and human rights."
Devoy has ignored requests for interviews. This led to the farcical incident where her associate told a TV crew that she was asleep in her house and couldn't be interviewed. Soon after the TV crew then captured footage of her driving past!
Even when asked, Devoy didn't feel that the 'white pride' march in Christchurch warranted her comment. When the nationalist Danish People's Party MP said about the Maori welcome: "To me it looked grotesque, it looked very strange with a man who is half naked and in a grass skirt and who poked his tongue out and was shouting" Devoy didn't think that warranted her comment either.
It was also exposed in The Listener magazine that Devoy's 1993 autobiography contained passages where she complained about not being able to enter lucrative sports contracts in apartheid South Africa. She wrote up a list of pros and cons when deciding whether she would tour there. Far from considering human rights of black South Africans, the list merely weighed up the financial benefits of touring.
Devoy's appointment has triggered a heightened discussion about racism. So much so that the prime time current affairs show 'Campbell Live' ran a segment on the everyday racism experienced by Maori. An experiment was conducted whereby a Caucasian male and a Maori male with the same appearance (same clothes, same car, etc) visited a range of petrol stations asking to fill up before paying.
The Caucasian male was allowed to fill-up before paying at the outlets of five different petrol brands. The Maori male was required to pre-pay for the petrol at the outlets of four of the five brands. This was despite his overly-polite approaches at the counters. The exercise gave an insight into everyday discrimination experienced by Maori and the failures of institutions like the Human rights Commission to do anything to undermine racism in New Zealand.
Human rights institutions
The Race Relations Commissioner in New Zealand is a functionary of the Human Rights Commission. The Commission is supposed to advocate for human rights, consult with groups concerned with protecting human rights, inquire into matters which infringe on human rights, develop a national plan to promote and protect human rights and take part in court proceedings relating to human rights. It reports to the Prime Minister.
Despite the presence of human rights bodies in most advanced countries human rights are routinely abused both at home and abroad. In the main this is because adhering to human rights often runs counter to the needs of capitalism – a system based on production for private profit rather than the general needs of all people.
Under capitalism human rights are seen as subordinate to the rights of capitalists to make profits. Because of this racism is a by-product of the profit system. As Malcolm X once said "you can't have capitalism without racism". This explains why when capitalist governments set up human rights institutions they are generally toothless tigers.
While socialists have no confidence in these institutions we are open to using their existence, in conjunction with mass movements and campaigns, to assist in winning reforms for oppressed people. For example an appeal to human rights bodies can be useful when someone is facing discrimination in the workplace and there is not sufficient strength to defeat the employer by industrial means.
Human rights, like all rights, are not just granted to people by the capitalist class. Historically rights have been fought for, and won, through struggle. When society slides into crisis we often see that the capitalists try and wind democratic freedoms and rights back. This is seen in many pieces of anti-democratic legislation put forward in recent years. As the economic crisis gets worse we will increasingly need to defend both our living standards and our rights.
The need for class unity
Against the backdrop of recession, and a deepening world economic crisis, the ruling class will increasingly try to divide the working class in order to weaken it. From their point of view it is much easier to make ordinary people pay for the economic crisis via cuts and austerity measures if people are divided along racial and ethnic lines.
What the ruling class fears the most is the entire working class uniting and acting together to oppose their attacks on our living standards. We must not let the likes of Susan Devoy or John Key use the public discourse to drive wedges between groups of people who are all under attack.
Working people, the unemployed, students and all those in society who are oppressed have an interest in working together to ensure we are not made to pay for an economic crisis that was created by the capitalists. We have more in common with each other than we do with those who exploit us. Through our trade unions, community groups and parties like Mana we need to fight for jobs, homes and services for all.
By campaigning together around class issues, secondary differences like race can be pushed into the background. Our living standards can be both defended and extended thereby laying the basis for a new type of society which is based on human need and not profit. This type of society would use the wealth created to provide for all and make discrimination and oppression a thing of the past. Genuine human rights would be a top priority. This is the type of world that socialists fight for.