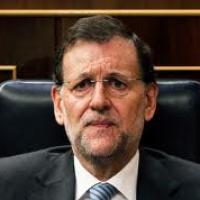 ¡A movilizarse! ¡Por una huelga general para acabar con el gobierno! ¡Si tiramos fuerte ahora, caerán!
Las últimas revelaciones en el 'caso Bárcenas' sirven para demoler las dudas que quedaban (ya eran muy pocas) entre capas amplias de la población española sobre la legitimidad del gobierno del PP. Después de menos de 2 años en el poder, mostrando claramente su odio de clase hacia los trabajadores, parados, pensionistas y estudiantes a través de los recortes brutales que nos están imponiendo, este caso les señala claramente como criminales y ladrones que estafaron al país durante décadas. Cada día más que permanecen en el poder es una vergüenza.
No tienen ninguna autoridad, ni moral, ni política, ni social para permanecer en el gobierno ni un día mas, ni aplicar ninguna nueva medida (ni mucho menos nuevas medidas de austeridad como la de pensiones que están preparando). En una cuestión de minutos, todos las mentiras de los últimos meses se han deshecho. Con las últimas informaciones, no cabe duda de que Rajoy y sus dirigentes más cercanos son culpables de (al menos) colaborar en una gran trama corrupta que lleva años robando al contribuyente. Los cientos de miles que Rajoy, Cospedal, Ana Mato, Arenas, y compañía se llevaron en sobres durante décadas contribuyeron al saqueo de las arcas públicas, de la seguridad social, etc. ¿Y ahora nos dicen que nuestras pensiones, prestaciones miserables de desempleo, etc, son "insostenibles"? Ellos lo son, los corruptos títeres de los grandes empresarios que siempre han gobernado en este país.
De una forma distorsionada, para nosotros y todos los que llevamos los últimos años resistiendo los ataques salvajes de este gobierno, además de aclarar su carácter corrupto y ladrón, la crisis actual del PP representa una oportunidad. Una oportunidad para darle a un gobierno débil un ultimo empujón y aprovechar su estado crítico para quitarle el oxígeno y mandarle al abismo. Hace falta aprovechar el momento para ejercer la venganza obrera y popular contra un gobierno que nos ha "regalado" mas de 1 millón de nuevos parados, decenas de miles de desahucios y una miseria creciente que no parece tener límites. Ahora es cuando hace falta actuar decisivamente, acabar con ellos y comenzar una nueva etapa en el estado español.
¿Por qué no cae Rajoy?
Pero, muchos se estarán preguntando: ¿cómo es posible que un gobierno tan débil, tan deslegitimado ha podido aguantar hasta ahora, sin que su poder y "mayoría absoluta" se hayn puesto en peligro? La respuesta a esta pregunta puede encontrarse no tanto en una mítica "fuerza" por parte del gobierno – que a pesar de su mayoría parlamentaria siempre ha sido un gobierno débil y dividido – sino en la debilidad de la "oposición" política, del movimiento obrero y los sindicatos. Sin embargo, las movilizaciones de los últimos años, las huelgas generales y sectoriales, las protestas de los movimientos sociales como la PAH, no han dado muestras de debilidad, sino que una y otra vez han mostrado su capacidad de movilizar a la mayoría social, de paralizar el país e imponer otro rumbo. La debilidad se encuentra por arriba, en el liderazgo del movimiento. Ahora más que nunca se puede decir que el freno principal en la situación, el obstáculo que mas dificulta el desarrollo de un movimiento para cambiar la situación, es la cúpula conservadora del movimiento obrero, sobre todo de los sindicatos mayoritarios.
Tanto en enero y febrero de este año, cuando estalló el escándalo de los papales de Bárcenas, como ahora, estos dirigentes podrían haber hecho caer al gobierno de forma relativamente fácil si se lo hubieran propuesto. Los principales culpables de que Rajoy haya sobrevivido hasta ahora se llaman Toxo y Méndez, que le podrían hacer caer levantando un solo dedo. No cabe duda de que una huelga general convocada ahora para derribar al gobierno (como sucedió en Portugal el pasado 27 de junio y parece haber conseguido acabar con la coalición de derechas allí) tendría una respuesta obrera y popular amplísima, y que sería suficientemente fuerte como para provocar el colapso del gobierno.
¿Cómo hacer caer al gobierno?
En las declaraciones de peperos como Esperanza Aguirre, ya vemos el comienzo de un proceso por el cual dirigentes del propio PP, temiendo por su propio futuro político, se vuelven contra Rajoy, como ratas huyendo de un barco que se hunde. La presión social, expresada a través de la movilización obrera y popular mediante una nueva huelga general, daría un empujón enorme a este proceso, capaz de hacer caer al gobierno. Si por esta vía no se consigue el colapso del gobierno, se tendría que intensificar la lucha, con huelgas generales repetidas y prolongadas, empezando con una huelga general de 48 horas, campañas masivas de desobediencia civil, la ocupación de lugares de trabajo y de edificios de gobierno estratégicos. Los burócratas que actualmente dominan en los sindicatos nos intentan hacer creer que ya no se puede actuar así, pero es para eso para lo que se han construido los sindicatos, para pelear de forma organizada y defender los intereses de la clase trabajadora, no para pactar derrotas con el capital constantemente. Hay que recuperar estas tradiciones y luchar por un movimiento sindical combativo. Deben formarse asambleas en los lugares de trabajo, centros educativos y en los barrios, uniendo a los activistas de todos los sindicatos (y no sindicados) para discutir cómo poner en marcha un plan de lucha sostenido y combativo.
Izquierda Unida es la fuerza estatal que mejor se ha posicionado en este momento decisivo. Mientras el PSOE se muestra mas preocupado por la "estabilidad" del sistema, pidiendo que Rajoy dimita personalmente para ser remplazado por algún otro dirigente del PP (!), IU correctamente revindica la dimisión del gobierno entero y la convocatoria de elecciones. Es más, sus comunicados que hacen hincapié en "la presión de la calle" para echar al gobierno, muestran como la fuerza principal para derribar al gobierno y luchar por una cambio en la situación no se encuentra en el parlamento, sino en las fábricas, los centros de trabajo y los barrios. Las movilizaciones convocadas por IU deben ser seguidas masivamente y secundadas por los demás movimientos sindicales, sociales y de izquierdas. Pero hay que concretar un poco más. La dirección de IU debe usar su perfil y posiciones parlamentarias para ejercer una fuerte presión crítica en los dirigentes sindicales, explicando la necesidad de una huelga general para derribar al gobierno.
La corrupción es parte de la naturaleza del sistema capitalista, y sus políticos al servicio de los millonarios. En SR, sostenemos que solo un gobierno de los trabajadores y el socialismo, poniendo la democracia y la propiedad pública en el epicentro del gobierno de la sociedad, puede acabar definitivamente con los Bárcenas de este mundo. Frente a elecciones anticipadas, la izquierda (principalmente IU y las fuerzas de masas del 'nacionalismo' de izquierdas) tiene que formar un frente único para contestarlas y pelear por el gobierno, no para luego aliarse a un nuevo gobierno de austeridad 'light' liderado por el PSOE, sino para conseguir un gobierno que responda a las reivindicaciones de la mayoría del país. En el contexto de la crisis capitalista actual, la lucha por estas reivindicaciones, por muy básicas que sean (como empleo, vivienda, etc.) nos lleva a la necesidad de desafiar el sistema de raíz. Solo las políticas de rechazo del pago de la deuda, y la nacionalización de la banca y las grandes empresas, pueden destinar los recursos necesarios a satisfacer estas necesidades. La implementación de dichas políticas solo puede ser tarea de un gobierno de los trabajadores, con la puesta en marcha de un plan económico socialista controlado dramáticamente por las trabajadoras y los trabajadores, y la juventud. Esta tiene que ser la meta de la izquierda y del movimiento obrero, por la que una verdadera solución a la situación insoportable que hoy vivimos, tiene que pasar.
Special financial appeal to all readers of socialistworld.net

Support building alternative socialist media

---

Socialistworld.net provides a unique analysis and perspective of world events. Socialistworld.net also plays a crucial role in building the struggle for socialism across all continents. Capitalism has failed! Assist us to build the fight-back and prepare for the stormy period of class struggles ahead. Please make a donation to help us reach more readers and to widen our socialist campaigning work across the world.

Donate via Paypal

CWI- Please inform us if you are reproducing any material from this site.