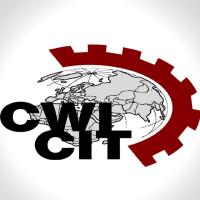 CWI sections in 25 countries organise active solidarity and support
We have posted an initial report by the Sindicato de Estudiantes (Students Union) which called and organised the monumental strike of Spanish students on 26 October, which saw millions strike and over 200,000 take to the streets. This strike marks a turning point in the situation in Spain, and is a powerful advance notice to the incoming right-wing government of the resistance it will face from the youth and working class, which will be deeply hostile towards it from day one.
In the weeks prior to, and on the strike day itself, the CWI around the world worked hard to mobilise international solidarity and support for the strike – as well as to promote the idea of struggle in the countries in which the solidarity is being organised. We did so, not only through declarations of support on paper, but actively. In 25 countries, CWI sections organised activities and gatherings in universities and cities, pickets at Spanish embassies and consulates and other forms of solidarity.
On and immediately before 26 October itself, CWI sections organised solidarity protests and rallies in Australia (Melbourne), Belgium (Brussels, Gent and Liege), Sweden (Stockholm), Hong Kong, Greece (Athens and Thessaloniki), Italy (Genoa), India (Pune), USA (New York), England & Wales (London embassy and universities throughout the country), Scotland (Edinburgh embassy and universities throughout the country), Portugal (Lisbon).In Germany, SAV (CWI) members organised a successful march to the Spanish embassy in Berlin, as well as organising pickets and activities in Hamburg and Kassel.
In the days and weeks prior to the strike, gatherings of CWI members took place to discuss and show solidarity with the strike through photos and videos, also seeking to boost the morale of the students and education workers in struggle. Photo and video greetings from these gatherings were sent from Austria, Brazil (Rio, Parana and Santos) Israel/Palestine, Chile, Malaysia, Taiwan, Ireland, South Africa, Poland, France, Quebec and Nigeria (Lagos).
MPs from the Irish parliament and elected councillors from Ireland, Sweden, Germany, Greece and the US sent video greetings. In Germany, CWI member of the LINKE National Executive, Lucy Redler, passed a unanimous motion on that body to send solidarity and support to the strike. Israeli CWI comrades won the support of the students union of "kibbutzim college" of education in Tel-Aviv for the initiative."
Of special significance was the lobby organised in the Spanish consulate in Hong Kong by Socialist Action (CWI). We reported here on the violent attacks on these comrades by the Consul General, and on the campaign initiated by Sindicato de Estudiantes for his dismissal. Speakers at the rallies following the mass marches in Spain yesterday sent messages of support to the comrades of Socialist Action, as well as to the Jobstown protestors in Ireland, charged with "false imprisonment" for the "crime" of peaceful protesting.
Izquierda Revolucionaria, whose members are in the leadership of the Sindicato de Estudiantes, also organised international solidarity and support in Venezuela and Mexico with the strike.
We wish to send a message of thanks to all CWI members and others who collaborated in this very successful solidarity campaign – putting proletarian internationalism into action once more.
Below we publish a small selection of photos and videos to mark the campaign – we have had to leave many out, as there were so many. Many more can be viewed here on the Sindicato de Estudiantes website.
Rio de Janiero
Lagos, Nigeria Thessaloniki, Greece
Gent, Belgium
Genoa, Italy
Berlin
Melbourne, Australia
Ireland
Special financial appeal to all readers of socialistworld.net

Support building alternative socialist media

---

Socialistworld.net provides a unique analysis and perspective of world events. Socialistworld.net also plays a crucial role in building the struggle for socialism across all continents. Capitalism has failed! Assist us to build the fight-back and prepare for the stormy period of class struggles ahead. Please make a donation to help us reach more readers and to widen our socialist campaigning work across the world.

Donate via Paypal

CWI- Please inform us if you are reproducing any material from this site.