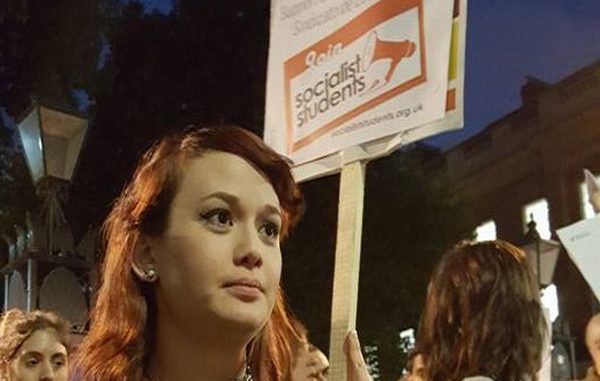 Below are just a few photos and a report from CWI supporters in various cities around the world, in solidarity with the struggle of workers and young people in Catalonia for their right to self-determination and against the repression of the Spanish state.
Chicago, USA:
Thessaloniki, Greece: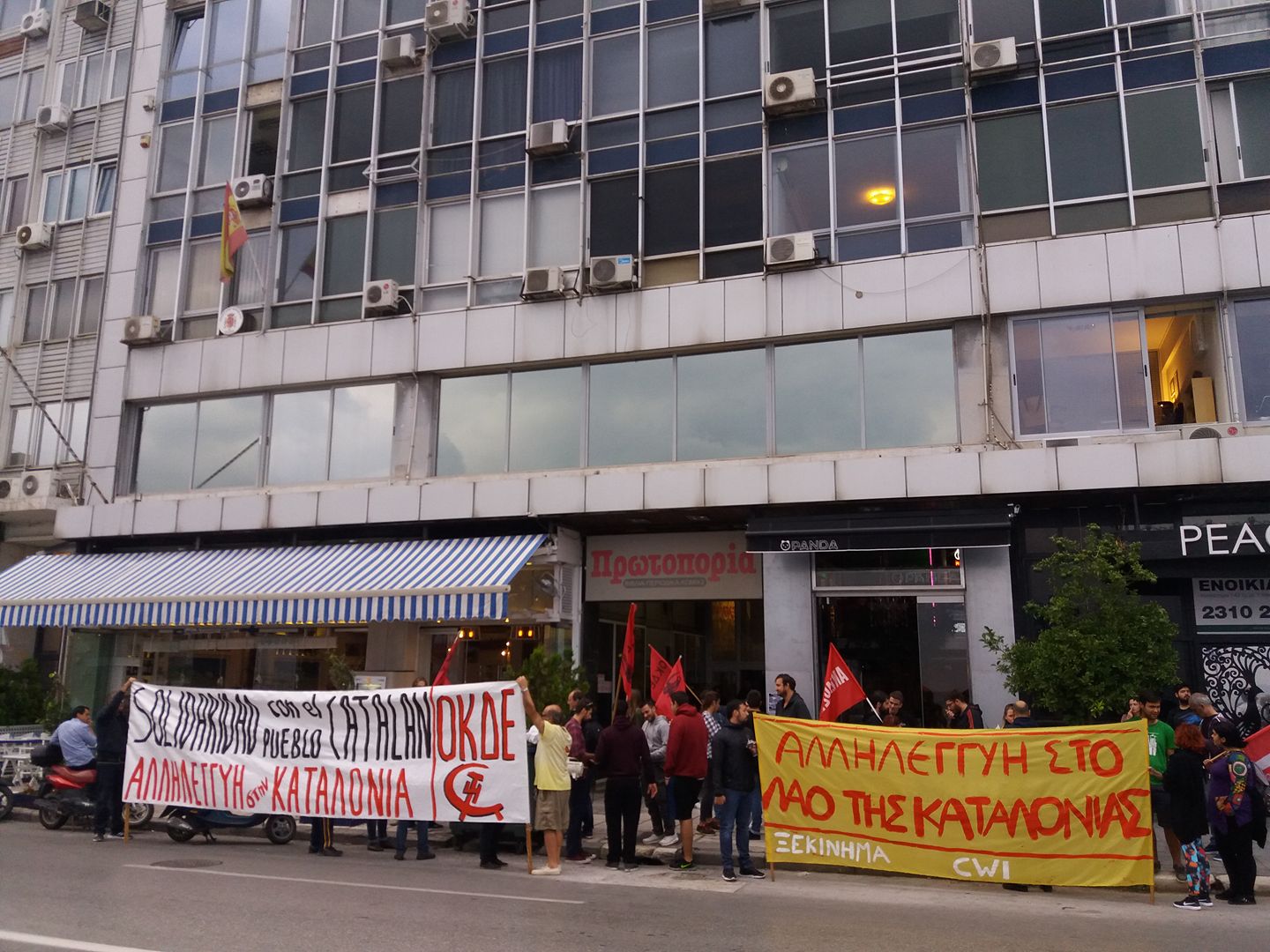 Lisbon, Portugal: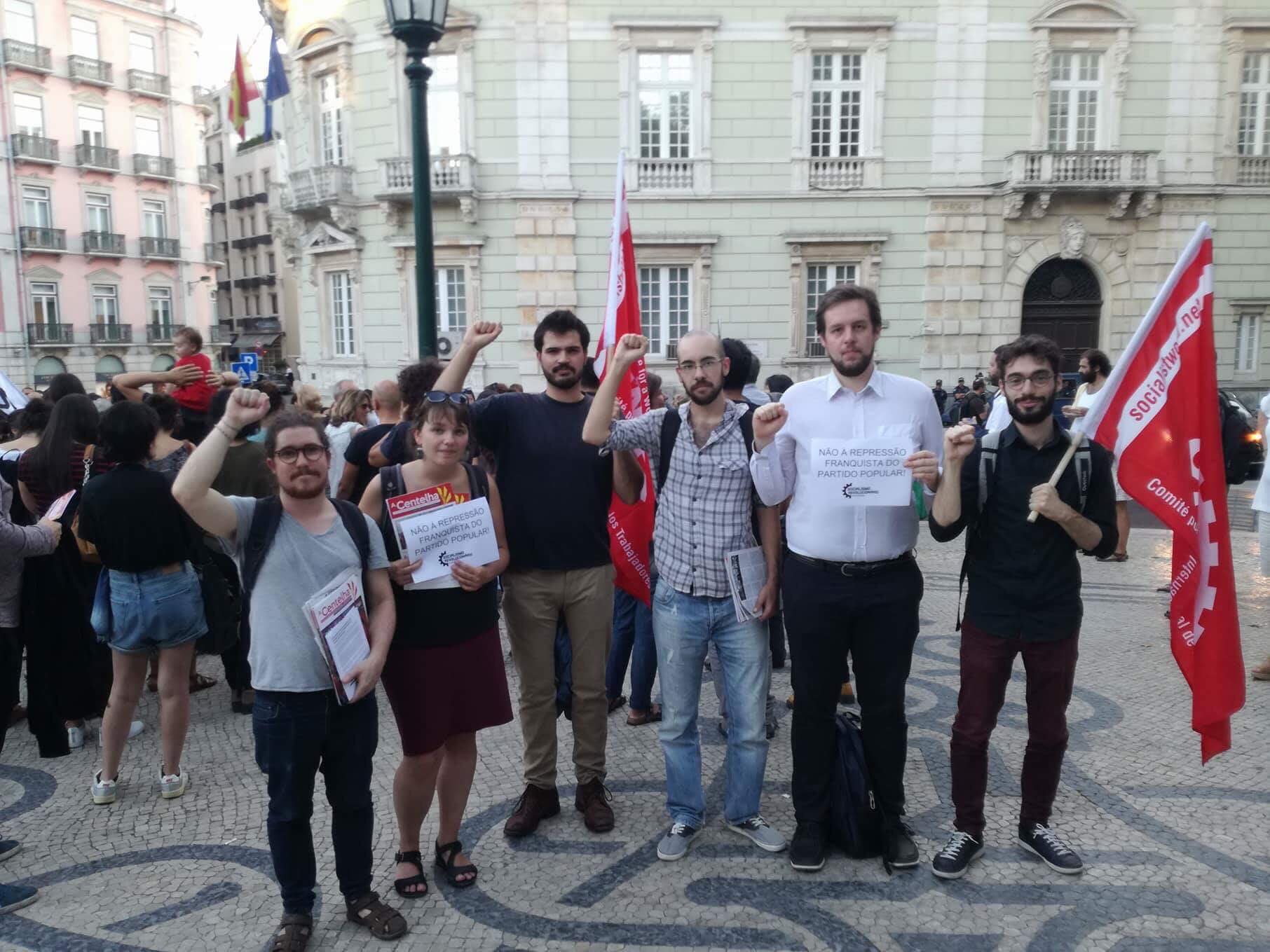 Moscow, Russia: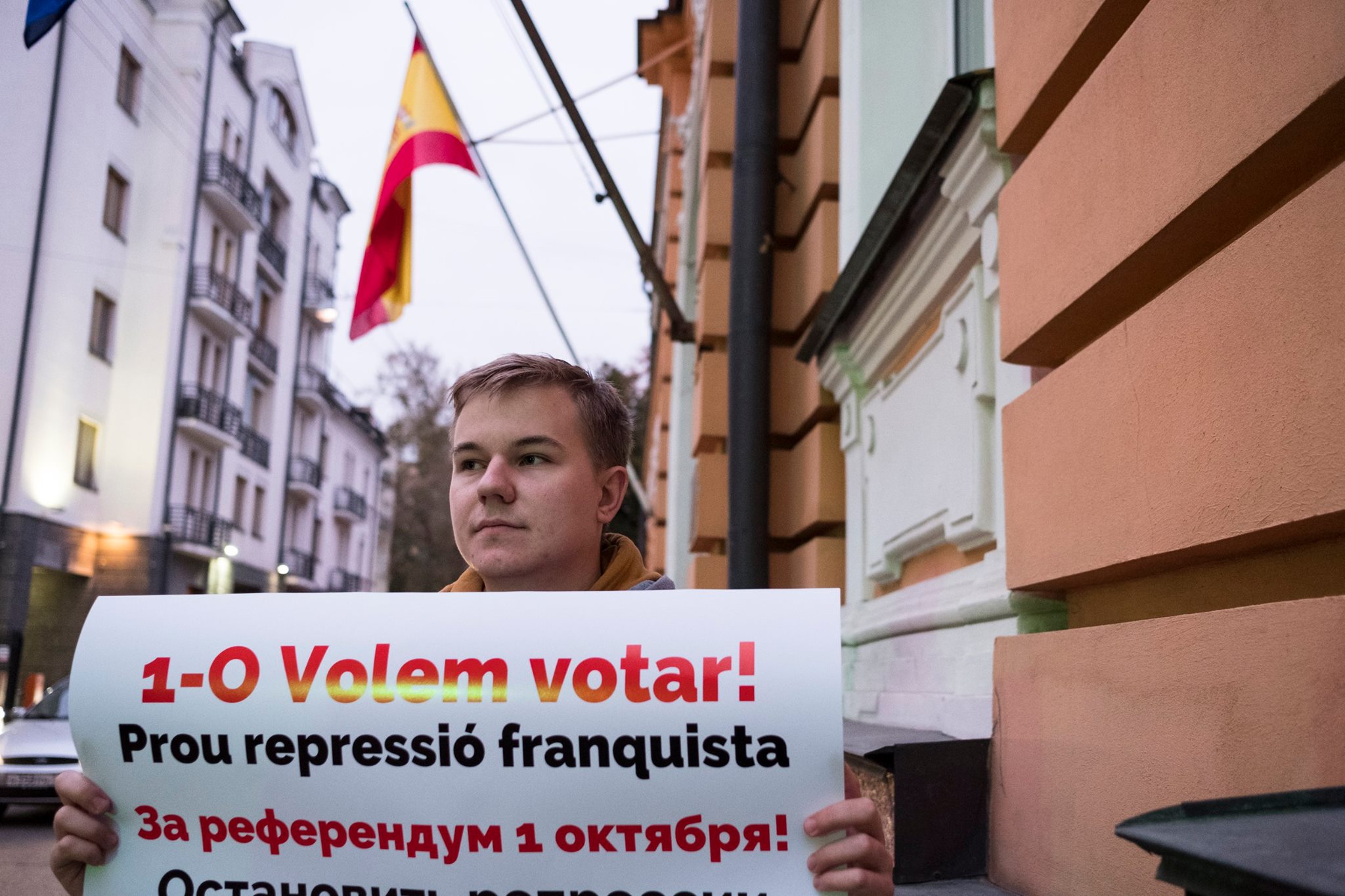 Edinburgh, Scotland: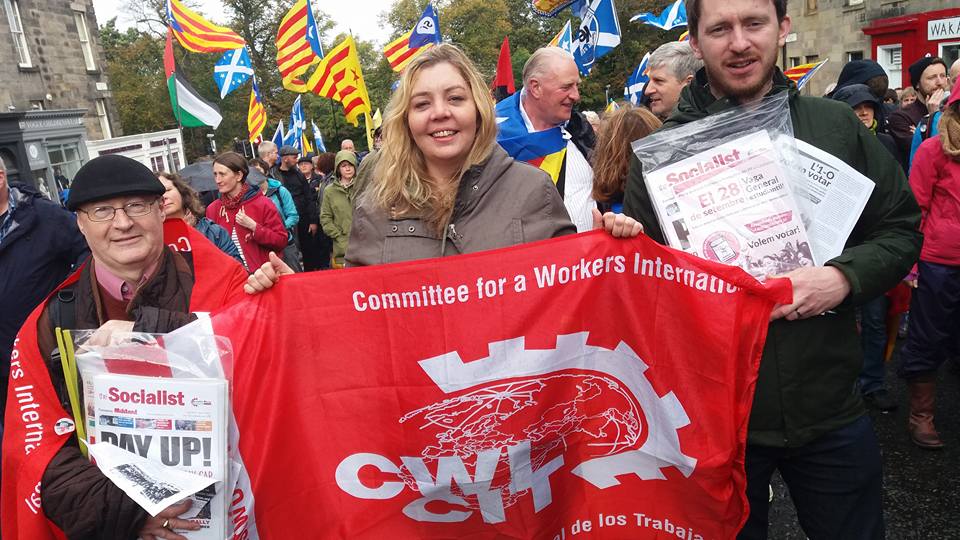 Dundee, Scotland: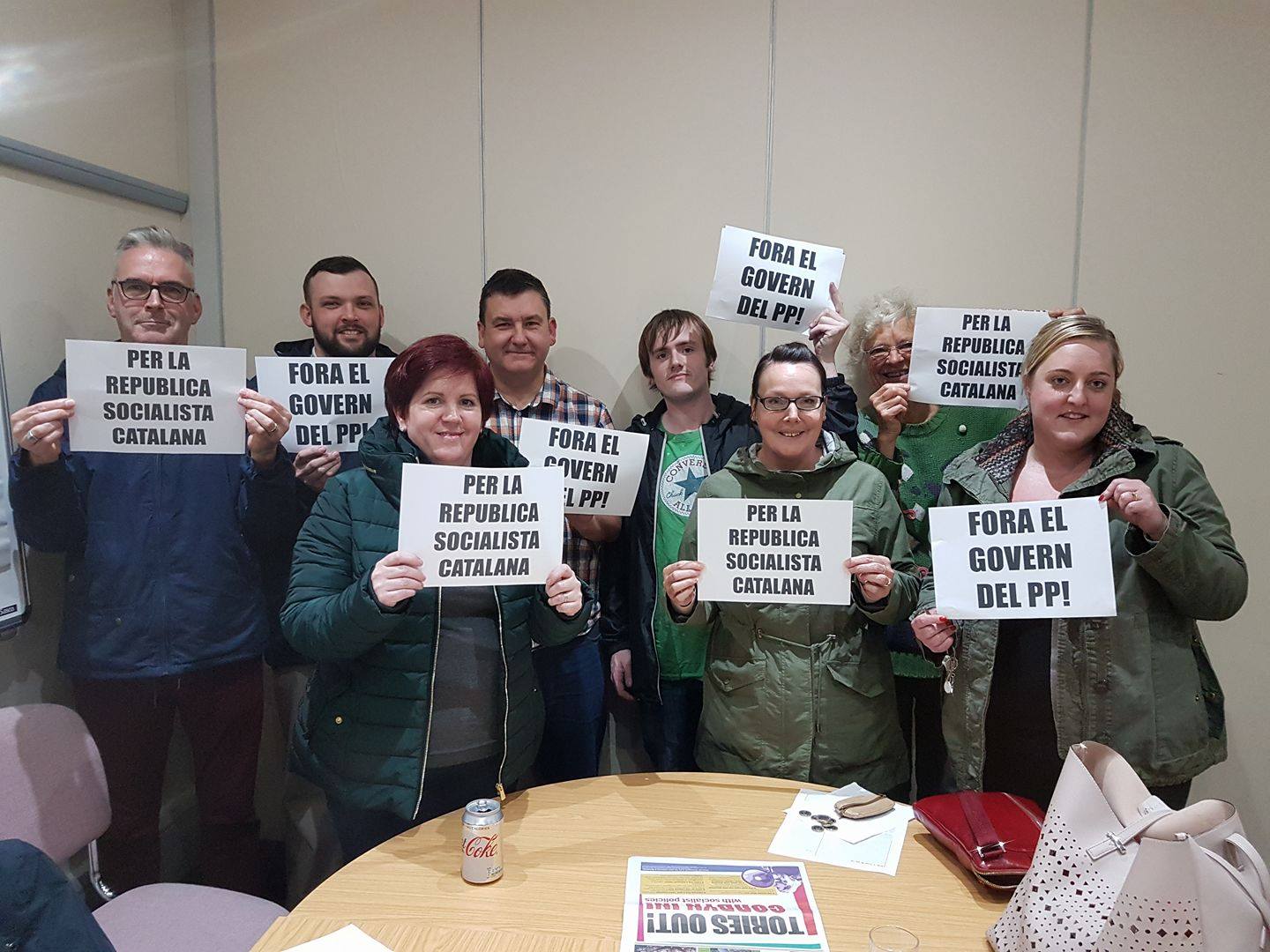 Tel-Aviv, Israel: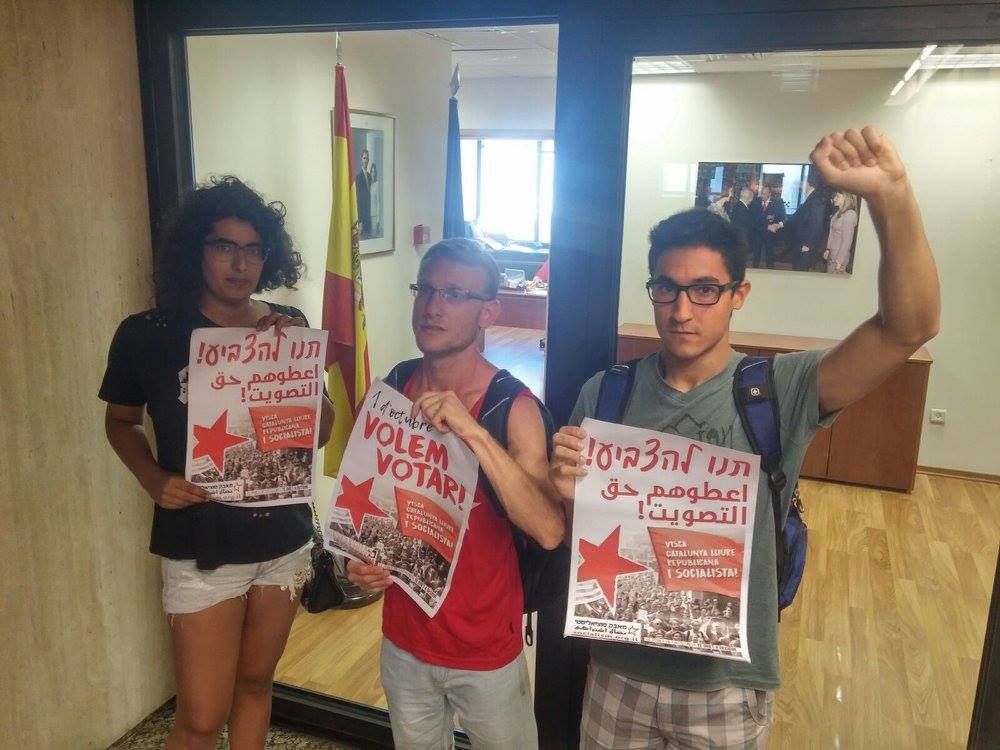 Paris, France: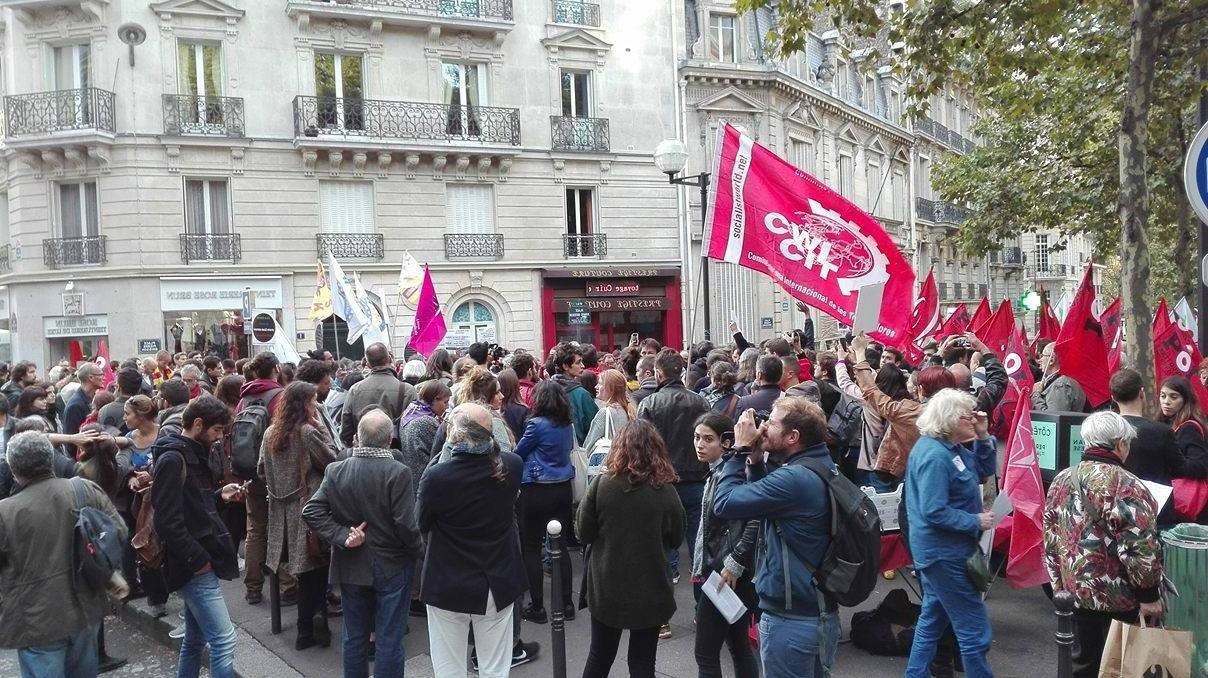 Trump Tower, New York, USA: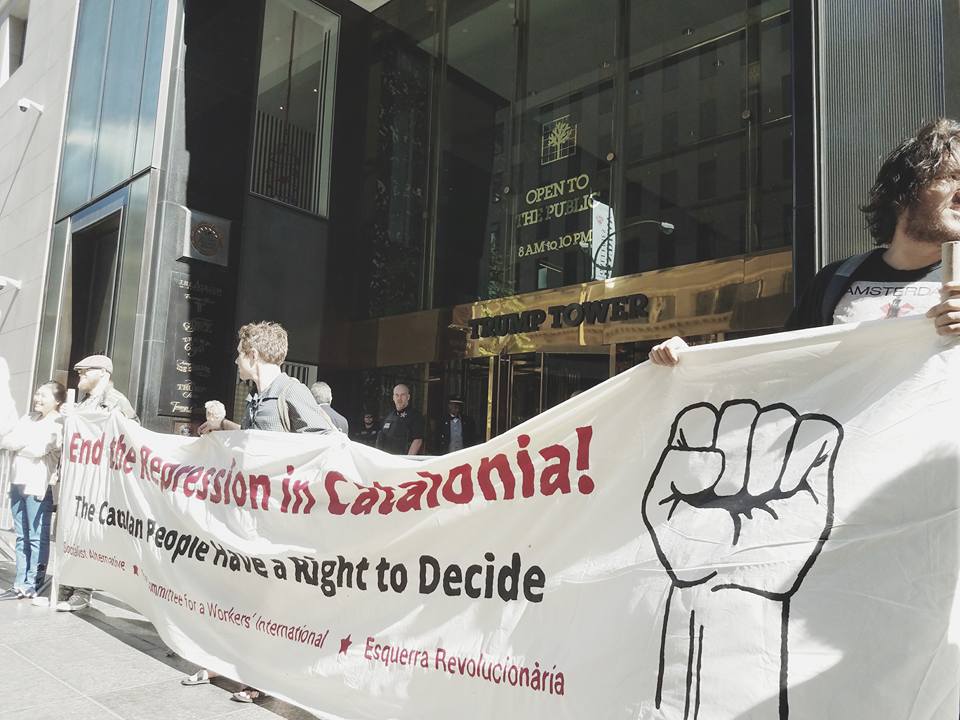 Krakow, Poland: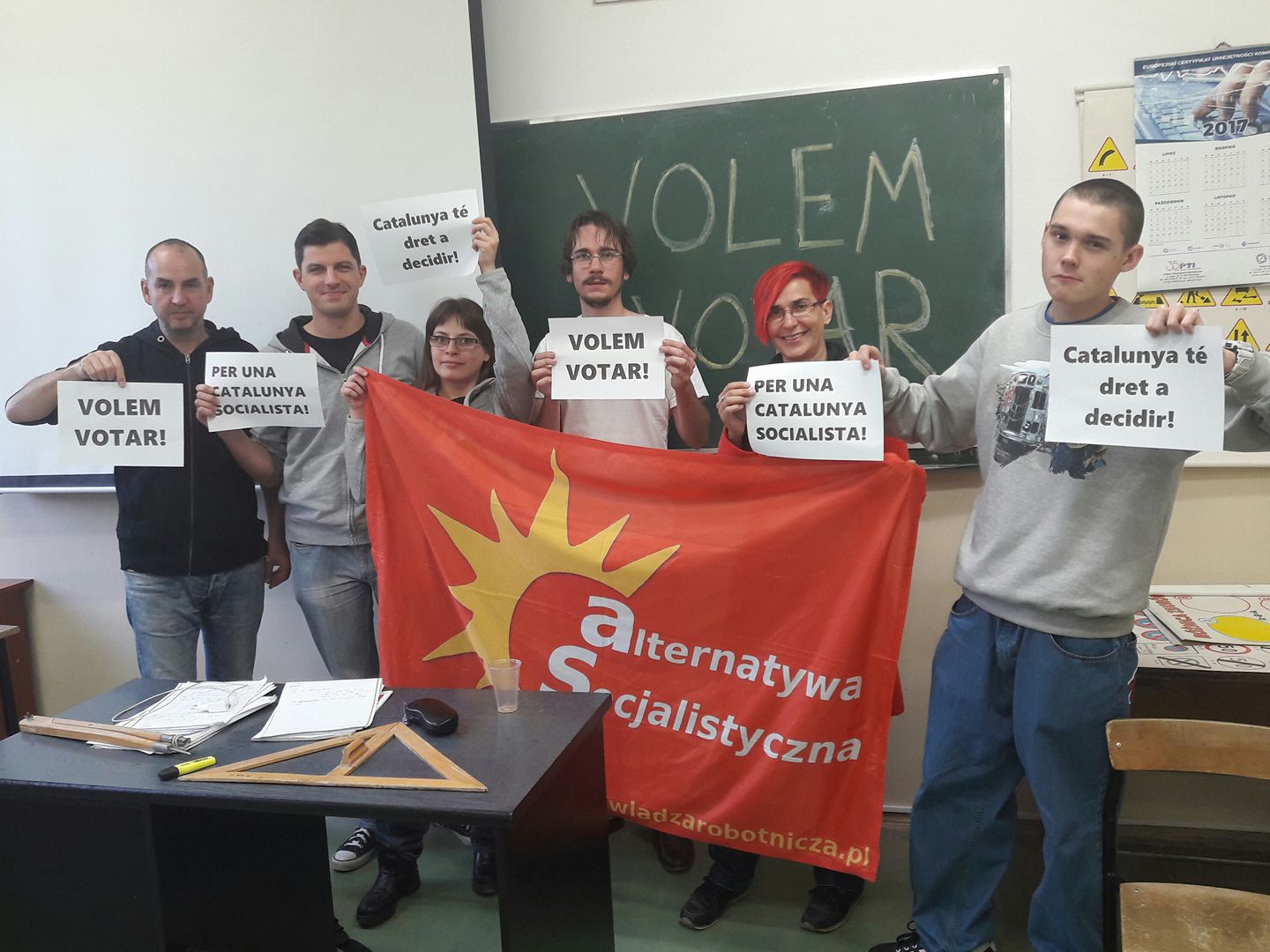 Brussels, Belgium: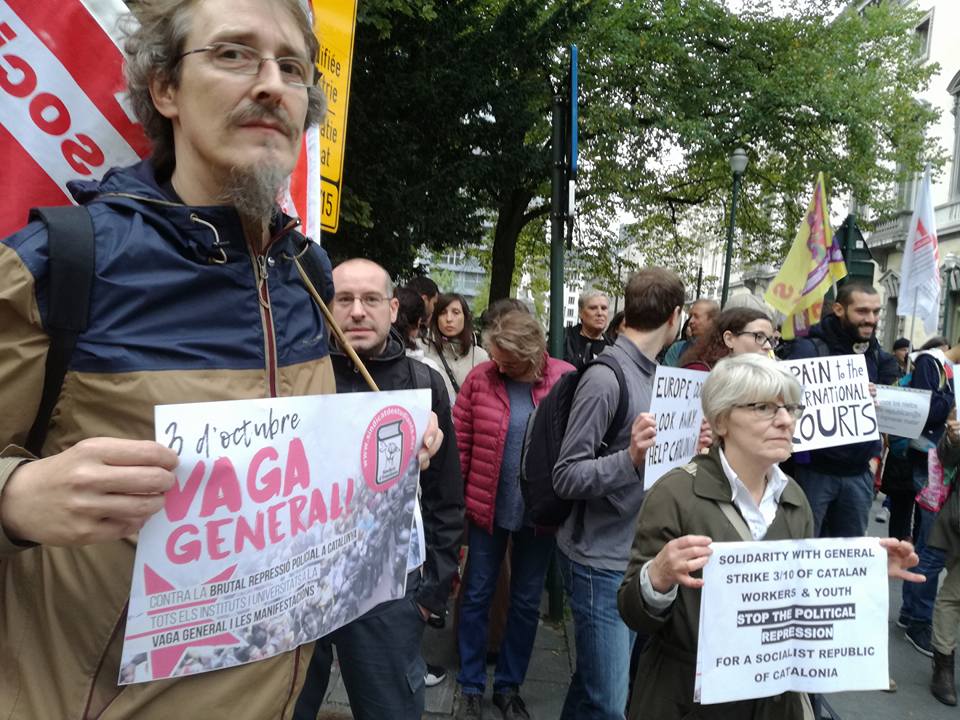 San Francisco, USA: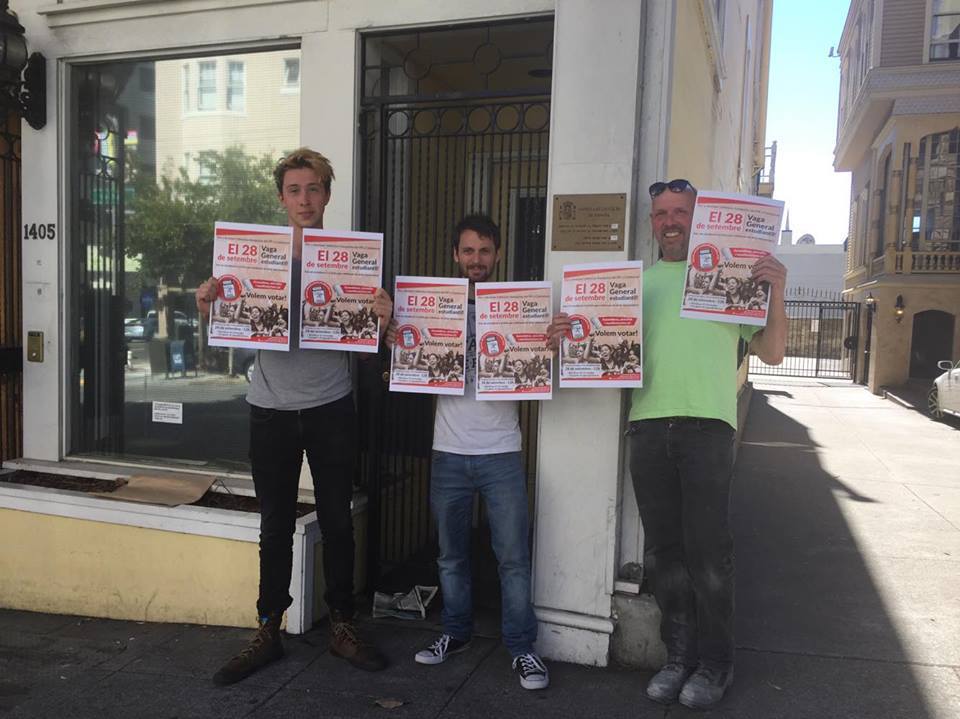 London, UK:
Around 300 people protested outside Downing Street in London on 3rd October in solidarity with the general strike in Catalonia. Socialist Students at Kings College London and Goldsmiths University had originally called a protest at the embassy before being approached and working with people from Catalan groups in London to protest at Downing Street instead and call on the government to condemn the violence by state forces. We ran an open mic with speakers from around the world and many trade unions bringing solidarity, as well as from the CWI and the Socialist Party. Tamil Solidarity also came and gave their support and lead us all chanting "Fight for the right to self-determination". We also chanted "Rojoy hear us say, state violence no way" and "Theresa May hear us say, state violence no way" because Jeremy Corbyn has called on May to condemn the state violence but she refused to do so. There was also anger at the EU for refusing to condemn the actions of the riot police.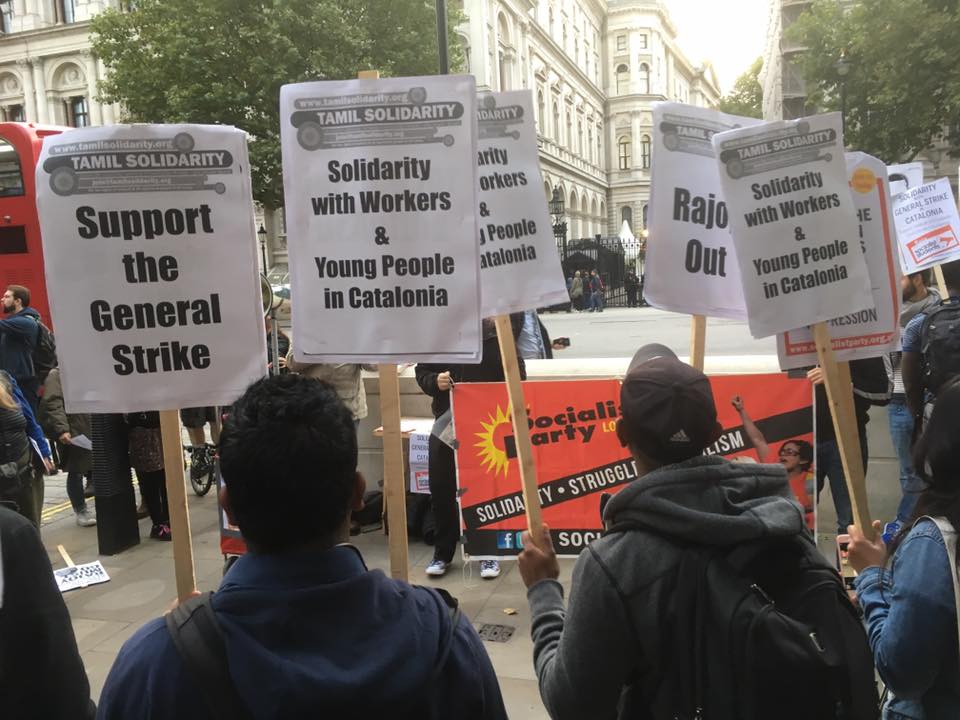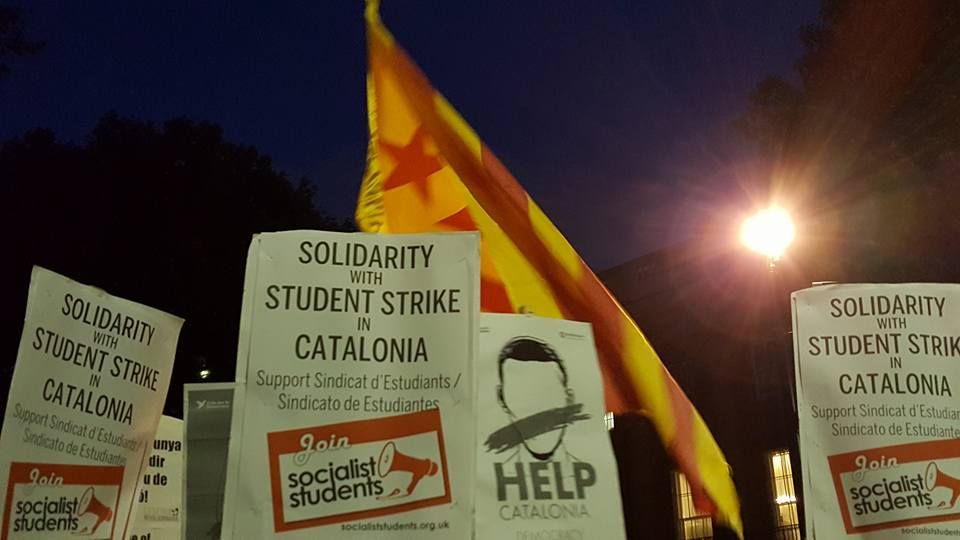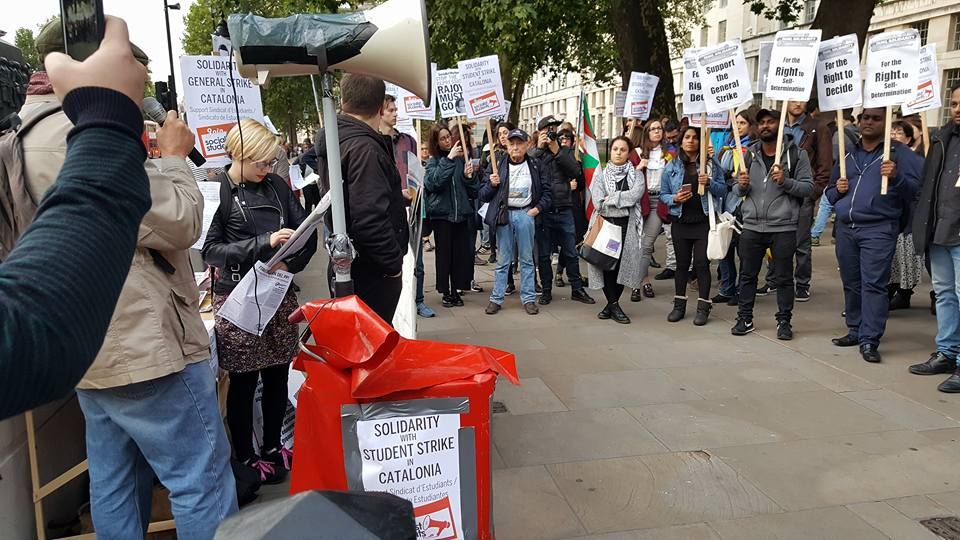 Special financial appeal to all readers of socialistworld.net

Support building alternative socialist media

---

Socialistworld.net provides a unique analysis and perspective of world events. Socialistworld.net also plays a crucial role in building the struggle for socialism across all continents. Capitalism has failed! Assist us to build the fight-back and prepare for the stormy period of class struggles ahead. Please make a donation to help us reach more readers and to widen our socialist campaigning work across the world.

Donate via Paypal

CWI- Please inform us if you are reproducing any material from this site.