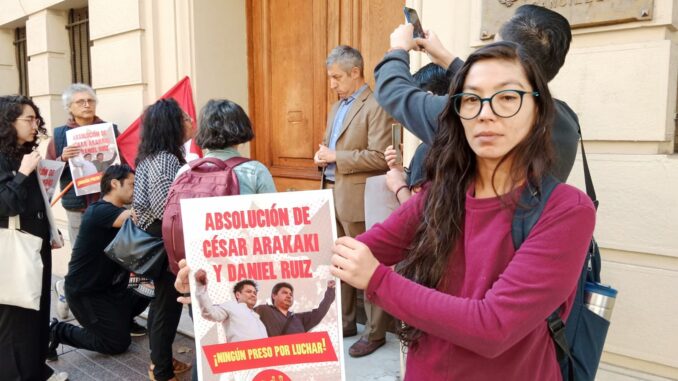 Activists from the CWI protested at Argentinian embassies around the world, on 13 April, as part of an international day of action in defence of left activists, César Arakaki (a member of Partido Obrero) and Daniel Ruiz (a member of PSTU).
The action was on the same day as a court hearing convened to rule on the validity of prison sentences handed down to the two comrades in 2017 for participating in a 300,000-strong demonstration in Buenos Aires against government attacks on retirement and pensions (see here for more background).
The harsh sentences of three and six months and three years, respectively, for so-called "public intimidation" were, in reality, an exercise in intimidation by the Argentinian state and an attempt to criminalise protest.
Below is a selection of photos from CWI-organised protests at Argentinian embassies in Berlin, Germany, Santiago, Chile, and London, England, all held on 13 April.
socialistworld.net