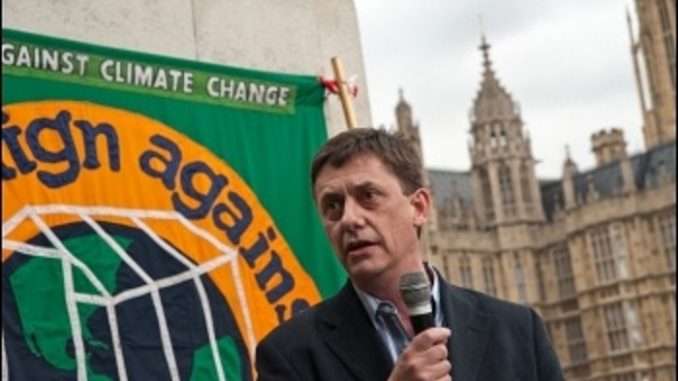 Socialist Party members in civil service union PCS are disappointed to announce that Chris Baugh did not get re-elected to the position of PCS assistant general secretary.
Chris – a member of the Socialist Party and official candidate of Left Unity, the union's broad left group – has an outstanding record in building the union. He has also been an important part of navigating PCS through some of the most vicious anti-union attacks the Tory government has made on any union.
Chris came second with 5,796 votes to John Moloney, candidate of the union's 'Independent Left' grouping, who received 6,211 votes. Lynn Henderson – supported by general secretary Mark Serwotka, the Socialist Workers Party, 'Socialist View', and much of the union officialdom – came third on 5,588 votes.
But importantly, on many key industrial issues, the big differences were between Chris Baugh and John Moloney on one hand, and Serwotka, Socialist View, the SWP and Henderson on the other. For example, Chris and John had similar positions on union democracy, the need for lay control and accountability, and for an open-minded and inclusive approach in shaping the pay campaign and strike ballots.
Rejection
Seen in this light, the combined vote for Chris Baugh and John Moloney clearly represents a massive rejection of Serwotka and his supporters. Moloney must now deliver on his promises. Union members will be looking for him to stand up to what appears to be the leadership's bureaucratic trajectory.
Henderson, in a statement on her blog after her defeat, claimed: "the vote is a rejection of the Socialist Party, its control of the AGS post, and Chris Baugh's conservatism." But nothing could be further from the truth.
Henderson forgets she came third in this election. The reality is that Chris and Moloney's vote is a rejection of the approach and methods of Mark Serwotka, Lynn Henderson, and their supporters.
The Socialist Party, Chris, and his supporters consistently argued for an open debate on the issues and strategy for the union's pay fight. This clearly needs to continue in light of the strike ballot narrowly missing the threshold for lawful industrial action after a fantastic campaign.
This was in stark contrast to the dogmatic approach of Serwotka and his allies. And we have also opposed the growing transfer of powers to unelected union officials, among other differences.
Many members of PCS Left Unity are furious that Serwotka and his supporters ran an unprincipled campaign against Chris. They refused to back him when he won the Left Unity nomination and promoted an unelected full-time official and non-member of Left Unity instead.
This support for Henderson from Serwotka, Socialist View and the SWP split the Left Unity vote and allowed the 'Independent Left' candidate to win.
The campaign beforehand to get Chris, a socialist incumbent, reselected as the official Left Unity candidate exposed the fault lines within Left Unity. Socialist Party members will work with others to reinvigorate Left Unity into an open, campaigning, socialist rank-and-file body that is supportive but genuinely independent of the PCS leadership.
We say Left Unity needs to encourage maximum policy debate; support Corbyn and his anti-austerity programme – but without compromising the union's political independence; and fight for democratic lay structures at all levels to control the union and determine its priorities.
Fighting
Chris's election campaign was very much to his credit. He campaigned for a fighting programme to deliver for members on pay and defending terms, conditions and the public sector from austerity and privatisation.
Chris did this despite personal attacks on him and lies and distortions about his track record as assistant general secretary. The fact he was not re-elected shames those who split Left Unity, and took part in a campaign to slander his record, in order to defend their own rejected approach.
At the same time, Socialist Party members Marion Lloyd and Dave Semple have won re-election to the union's national executive committee. Socialist Party members and supporters at all levels of the PCS will continue the fight to build a principled united left inside the union, and fighting PCS capable of winning for members.