Yesterday's strike and protest in Paris were huge, with more than 200,000 people taking part in the demonstration in the capital against President Macron's policies. Strikes by transport workers, teachers, nurses and many others took place.
Today (6 December) strikes continue and demonstrations and general meetings to discuss the next steps.
A new strike date, by next Tuesday, 10 December, would allow time to build for the strike where it has not yet taken place and to strengthen the strike where it has occurred.
We need a general strike against the policy of the super –rich! Kick out Macron and for government of workers and the majority of the population. Against capitalism and for socialism!
Below is a photo gallery from yesterday's strike by Gauche Révolutionnaire participants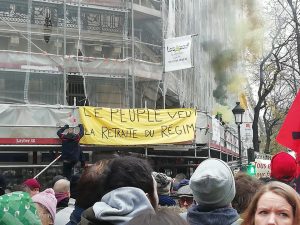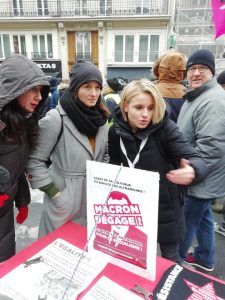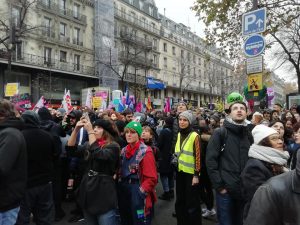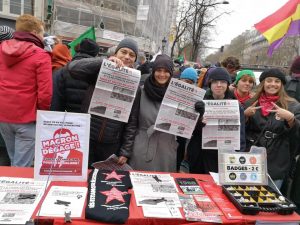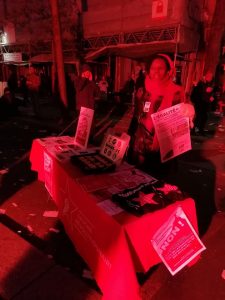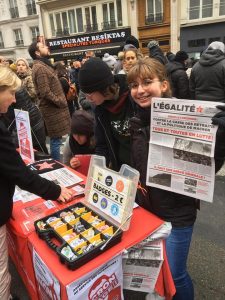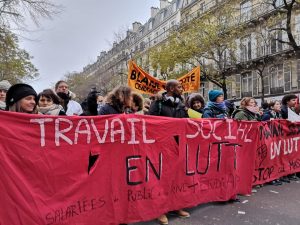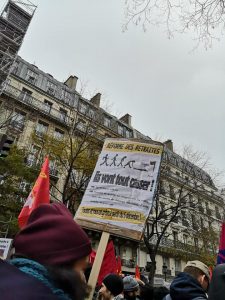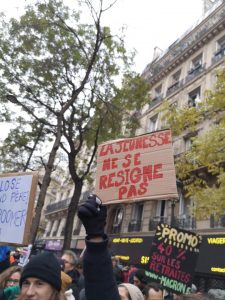 Special financial appeal to all readers of socialistworld.net

Support building alternative socialist media

---

Socialistworld.net provides a unique analysis and perspective of world events. Socialistworld.net also plays a crucial role in building the struggle for socialism across all continents. Capitalism has failed! Assist us to build the fight-back and prepare for the stormy period of class struggles ahead. Please make a donation to help us reach more readers and to widen our socialist campaigning work across the world.

Donate via Paypal

CWI- Please inform us if you are reproducing any material from this site.