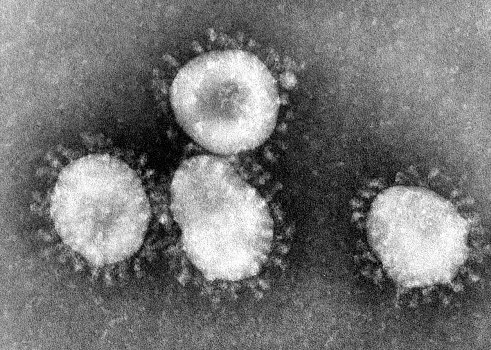 For the third time in 20 years, a new virus has spread from animals to humans. It began on 29 December in Wuhan, a Chinese city of eleven million, probably crossing to humans at a live animal market.
The exact number of cases is unknown. Around 830 were identified by 24 January but the real number was estimated at 4,000. Twenty six died – about 3%. Seasonal flu virus kills less than 1% of those infected, about 400,000 deaths a year worldwide.
So why the panic? People don't have resistance to the new virus. There is no vaccine or proven treatment. If the virus spreads, so will the number of deaths.
When Severe Acute Respiratory Syndrome (Sars) broke out in 2003, the Chinese government kept it secret for months. Many more cases spread as a result.
There was a short delay at a local level this time. In early January, city officials went ahead with a communal meal for 40,000 and gave out 200,000 free tickets to tourist sites.
The central government's reaction has been much more vigorous, however. As well as releasing early information to scientists and international authorities, the state imposed a travel ban to and from eleven cities with a population of 32 million. It closed tourist destinations like Shanghai's Disneyland, sections of the Great Wall, and Beijing's Forbidden Palace.
State v market
Forty military doctors have been drafted into Wuhan. A new 1,000-bed hospital is planned to be completed in just ten days! Dozens of diggers and trucks were filmed working on the site and shown on TV – a contrast with snail's pace construction of new NHS hospitals by private building companies under the Tories.
President Xi Jinping wants to appear to be doing everything possible to bring the situation under control. The regime is under pressure with economic growth slowing – as well as strikes and protests, especially in Hong Kong. Speedy action is aimed at reassuring workers at home and corporate investors abroad.
Sars cost the global economy $40-50 billion between 2002 and 2004. Tourism and air travel will be hit this time, but capitalists' confidence could be more generally damaged. It is already low – with the slowing global economy, continuing Australian fires, and other climate-related factors, Middle East instability and mass movements opposing capitalist governments on every continent.
It is not bad news for all, however. Surgical mask manufacturers are enjoying demand 500 times their usual output. During the 2009 bird flu outbreak, 3M sold an extra $100 million of masks.
Pharmaceutical companies making anti-viral drugs and vaccines also hope for a bonanza. Moderna shares rose 11% on 22 January after the firm announced it was developing a vaccine. As US health agencies are funding the work, some, if not all, of the cost will be covered by public funds – but Moderna will keep any profits.
After the 2003 Sars outbreak, researchers developed a vaccine that made it to safety tests. But it never progressed further, "mainly due to shifting research priorities as the outbreak came to an end," said Dr Anthony Fauci from the US National Institutes of Health.
New viruses will always occur, some crossing to humans and causing new infectious diseases. Crowding, proximity to live animals and birds, and climate change will also help these spread.
We urgently need permanent, well-funded research institutes and production facilities to develop new diagnostic tests, vaccines, and treatments. Profit-driven corporations won't invest in such risky projects that may not be needed for years and don't have guaranteed financial rewards.
Nationalisation of pharmaceutical and large biotech companies, with compensation only for real need, is the only way to guarantee this research and production. International socialist planning and co-operation are also vital.