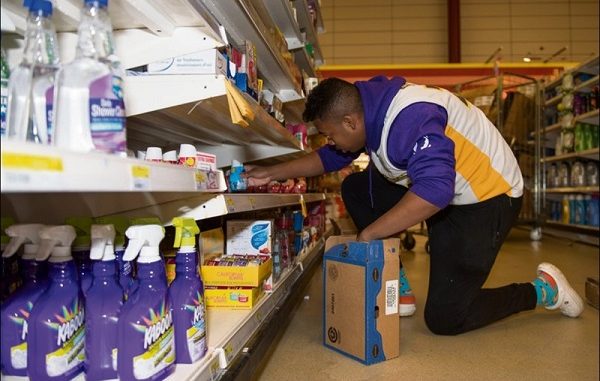 Like every aspect of the government's response to the Covid-19 pandemic, Rishi Sunak's "plan for jobs" is more headline than substance, and doomed to fail in its stated aims.
The Tory chancellor's summer statement set "a clear goal: to protect, support and create jobs." The very next day, Boots and John Lewis announced thousands of redundancies. In fact, almost daily, news arrives of thousands of more job losses from almost every sector of the economy.
The statement represents the government's strategy for life beyond furlough. The 'job retention scheme' has paid 80% of 8.9 million workers' wages from government funds but is being wound down from July, and ended in October.
At its peak, the scheme has cost £14 billion a month, which the Tories judge to be too expensive for British capitalism to continue to fund. But it's clear that many bosses are preparing to respond to the end of the scheme by sacking thousands of more workers.
So, in a feeble attempt to encourage companies to keep staff on, Sunak plans to give employers a one-off £1,000 'job retention bonus' for each formerly furloughed employee who hasn't been sacked by the end of January.
In reality, for many big companies this will be yet another government subsidy – paying them to keep on workers they would have done anyway without the 'bonus'. This on top of the hundreds of billions already doled out to companies and owners who have spent the last period swimming in profit and dishing out huge dividends to shareholders.
For other companies, faced with a shrinking market and profit margins, £1,000 represents a tiny, shrivelled-up carrot, dangled a long way in the distance, and will do little to encourage them to retain workers.
The furlough scheme should be extended for those small companies that are genuinely struggling, but only after their financial books have been opened to inspection by workers and the trade unions. Large companies threatening redundancies and closures should be taken into public ownership under democratic workers' control and management – with compensation paid only on the basis of proven need. If the public is paying to keep big businesses afloat, then the public should own them!
Youth 'Kickstart Scheme': real jobs, not workfare!
Youth unemployment is set to more than double this year, likely rising to over a million workers under the age of 24. The Tories' 'strategy' to address this has echoes of the 'workfare' schemes introduced by the Con-Dem government after 2010.
This time, the 'Kickstart Scheme' will fund six-month 'work placements', paying the pitiful youth minimum wage rates, for 25 hours a week. The Tories say these must not replace existing workers, but only the trade unions can really ensure that unscrupulous employers do not lay off staff today to replace them with super-exploited young people tomorrow.
The trade unions must prepare now to fight. There should be no compulsion for young workers to enrol on the Kickstart Scheme; the placements must provide real training, paid the union-agreed rates for the job, with the guarantee of a permanent full-time job at the end.
Sunak's plans are doomed to fail, partly because the funding falls a long way short of what is needed given the scale of the crisis that faces the economy. But primarily because it is based upon a capitalist system now in a permanent state of crisis.
The Covid-19 pandemic, together with the previous economic crisis, have shown that the market cannot organise the provision of what we need. Blind competition for the private profit of the rich must be replaced with conscious planning of the economy.
A real plan to save jobs and prevent all the devastating effects of economic crisis, including a massive programme of socially useful job creation, needs to be a socialist one. This means nationalising the banks and top 150 companies that control the big majority of Britain's economy, under democratic workers' control and management.
A socialist government would lay the basis for the working class to democratically organise the economy as the only way to ensure full employment and a good standard of living for all. Spending and production could then be directed not on the basis of aiding competing bosses in seeking profit, but on the basis of a plan to meet the needs of society.
Special financial appeal to all readers of socialistworld.net

Support building alternative socialist media

---

Socialistworld.net provides a unique analysis and perspective of world events. Socialistworld.net also plays a crucial role in building the struggle for socialism across all continents. Capitalism has failed! Assist us to build the fight-back and prepare for the stormy period of class struggles ahead. Please make a donation to help us reach more readers and to widen our socialist campaigning work across the world.

Donate via Paypal

CWI- Please inform us if you are reproducing any material from this site.