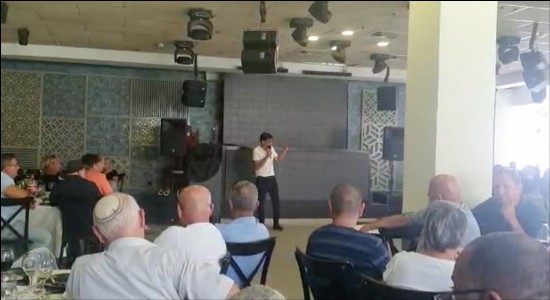 Ancillary staff at government hospitals in Israel are taking strike action after three years of negotiations with the ministry of finance.
An agreement was not reached over the question of workloads. The finance ministry totally ignored the demands of the workers leading the negotiations to a dead end.
The issues in dispute are unsustainable workloads which are crushing the ancillary staff, extra payments for dealing with Covid, and refusal of the finance ministry to implement the decisions of its own committee which recommended pay parity with the workforce of the Kupat Holim Clalit hospitals
Eli Yossef, a trade union steward at Assaf Harofeh hospital in central Israel, where the ancillary workers committee organises 1,200 staff, spoke to the CWI:
"The staff in the Clalit hospitals earn 12% more than staff in the government hospitals. The Padeh committee ruled that government health workers should get parity.
"But years later the recommendation has not been implemented. Meanwhile, the workload is unsustainable. Urgent tests are delayed for months because of a lack of staff. We will be holding a mass meeting on Sunday to discuss our action".
Eli Badash, the strike leader, also spoke to us:
"The government set up a committee 20 years ago to look at the pay differentials between the wages in the Health Fund hospitals and in the government hospital, which ruled that the government must award a pay rise to give workers in government hospitals pay parity. But this decision was never implemented.
"The 13,000 workers in the government hospitals decided to take strike action three years ago, but the employers took out an injunction against the strike, demanding that the two sides settle their differences by negotiations. The negotiations got nowhere and the union took management to the National Labour Court, which ruled that management was not negotiating in good faith and cancelled the strike ban injunction.
"That was four months ago, but we did not take strike action as it was in the height of the Covid pandemic.
"There will be a strike meeting of representatives of 30 hospitals, representing 13,000 ancillary workers, which will plan the details of the strike, which will take place on 13 July.
"The workers have already had support from all the other workers' committees in the hospitals, including the nurses' union which took successful strike action last year".
Messages of solidarity can be sent to Eli Badash at Eli@sm.health.gov.il
Please send copies to cwiisrael@gmail.com