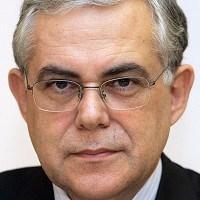 Tony Saunois, CWI Secretary, interviewed on Al Jazeera
Lucas Papademos, former Vice-President of the European Central Bank and head of the Greek central bank, is set to become the new Greek Prime Minister. Papademos was not elected, but appointed by the Greek president. He is a trusted representative of the ruling elite in Europe, having long served as a key technocrat for them.
Papademos was amongst those responsible for over-seeing Greece's entrance into the Euro-zone in 2001. He is now tasked by the European big-business 'establishment' with pushing through the latest austerity measures in a desperate attempt to stave off a Greek default and a Euro-zone collapse.
Below we publish an interview with Tony Saunois, addressing this issue amongst others, which was broadcast live by Al Jazeera English on 10 November 2011.