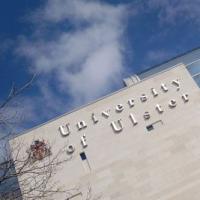 Fighting plans to close student facility and convert it into 'high class teaching suites' and corporate dining area
University of Ulster management been accused of "wreckless and intimidatory behaviour" as a result of cutting off electricity supplies, water supplies and boarded up fire exits "in an attempt to force those occupying the Senior Commons Room from abandoning their protest against the closure of the service".
The occupation, now in its third week, was woken on 18 December morning by security staff entering the Students' Common Room (SCR) with contractors who boarded up fire exits and changed locks on doors. There is now only one fire exit which can be used by the occupiers of the SCR who have also had water and power shut off to the building.
Socialist Youth activist Neil Moore, who is playing an active role in the campaign stated:
"The university management seem to have absolutely no consideration for the tenants inside, the exits were boarded up around 8am, followed shortly by water and since about 10am the power has now been shut off. A disabled student inside is being held captive by the fact that lifts are being made non-operational and only one narrow exit has not been blocked off".
Students, staff and members of the local community currently occupying the Senior Common Room (SCR) at the Coleraine campus of University of Ulster in response to plans to close the facility and convert it into 'high class teaching suites' and a corporate dining area. The protesters are having basic rights and their health and safety grossly neglected by University of Ulster management.
Neil Moore stated: "University management, while literally hiding behind low paid workers, are steam-rolling ahead with their plans to convert this space into a corporate dining suite which students would have no access to. This is the reality of Stormont's [local 'power-sharing' government] aggressive agenda of cuts, privatisation and 'marketisation' of universities."
"We now call on the Minister for Employment and Learning to intervene to stop this eviction and negligence of the safety of students and members of the public inside."
Students and staff have been vocal in their support and solidarity over social media, as well as the local community who use the facility under threat for various community societies and events.
The closure has been condemned by the University and College Union, Unite the Union, Paul Murphy MEP and many others.