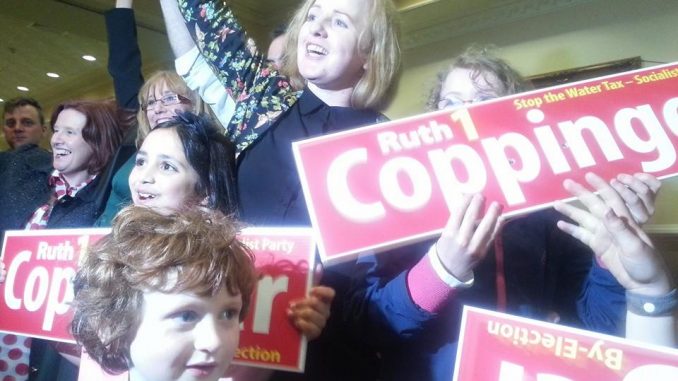 Ruth Coppinger elected to the Irish parliament
The Socialist Party in Ireland has won a significant success with the election of Ruth Coppinger in a by-election to the Dáil, the Irish parliament. Ruth's electoral district is Dublin West, where she has been a local councillor and is also the same constituency that Joe Higgins is a Dáil member for. This victory was the result of the Socialist Party's campaigning work over years, the undermining of support for establishment capitalist politicians and the recent collapse in support for the Irish Labour Party as a result of being in a pro-austerity coalition government with Fine Gail.
Under the Irish system of transferable votes the counting of the votes in Friday's election took all day Saturday.
Links to the first news reports are below:
http://www.rte.ie/news/2014/0524/619349-elections-2014
http://www.irishtimes.com/news/politics/socialist-party-s-ruth-coppinger-wins-dublin-west-byelection-1.1808102
Further material on this success will be published later.