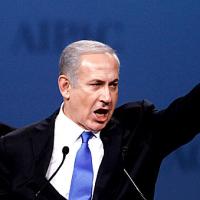 El padre de uno de los fallecidos en el ataque rechaza las acciones del gobierno: "crean la miseria, el odio, la desesperación e impulsan a unirse al terrorismo"
"Una vez más una reunión del gabinete. Establecer cercos, no devuelve los cuerpos y obstaculiza la vida. Estas soluciones crean la miseria, el odio, la desesperación e impulsan a unirse al terrorismo ", respondió Abraham Ben-Ari, el padre de uno de los fallecidos en el compuesto Sharona Tel Aviv, a raíz de las decisiones del Consejo de Ministros estatal de seguridad, al ataque.
El Consejo de Ministros anunció una serie de medidas de castigo colectivo: un cierre general fue declarado en toda la Ribera Occidental, el cruce de bienes a Gaza fue detenido completamente, los permisos de entrada emitidos con motivo del Ramadán a cerca de 80 mil palestinos se han anulado, así como los permisos de trabajo de 200 trabajadores que pertenecen a la familia ampliada de los terroristas. Se impuso el bloqueo a la ciudad de Yatta, de 60 mil habitantes, de donde salieron los terroristas. Continúa la "Gestión de conflictos".
En su elogio por su hijo Ben Ari hizo hincapié en que "se necesita una solución. No quiere decir que cada vez que extendemos nuestra mano en paz haya paz, no hay un socio". El Viceministro Ayoub Kara, quien representó al gobierno en el funeral y pidió la expulsión de las familias de los atacantes, recibió abucheos.
El ataque trágicos e impactante y las medidas de respuesta hicieron hincapié en que el gobierno no tiene una respuesta al deterioro de la seguridad resultante de la continua ocupación y el aumento de la represión en los territorios. La política del gobierno sólo exacerba la ola de violencia, que ya se ha cobrado la vida de cerca de 40 israelíes y 200 palestinos.
"¿Qué puede decirnos?" Se preguntó un trabajador de la cafetería donde tuvo lugar el ataque cuando llegó al lugar Netanyahu. Netanyahu espera aprovechar el miedo a la seguridad del público israelí para hacer olvidar la sospecha de corrupción y los problemas sociales en llamas. Incluso su nuevo ministro de Defensa, Lieberman, trata de hacer olvidar durante algún tiempo el affair de su partido "Israel Beitenu" (Israel Nuestro Hogar) por medio de la propaganda racista y guerrerista. Entrado en el Ministerio de Defensa revela que en la práctica no ofrece nada, sino más opresión, más la escalada, más dolor y matado.
Esta no es la política de "seguridad": ella no protege la seguridad de los israelíes, sino el impulso de los asentamientos en los territorios ocupados y la dictadura de la ocupación. Sembrando luto y destrucción en toda la Ribera Occidental y Gaza, y pisoteando la vida de los palestinos, y las generaciones más jóvenes, en particular. Esta es la principal razón para la desesperación que empuja a los individuos entre estos jóvenes a seguir el camino de los ataques indiscriminados destructivos contra israelíes.
El gobierno del capital y los asentamientos podría conducir a un mayor deterioro. La forma de impedirlo es la construcción de una lucha común, incluyendo manifestaciones conjuntas de Judíos y árabes, israelíes y palestinos.
Las organizaciones de trabajadores y estudiantes en Israel deben unirse a la lucha contra la ocupación y los asentamientos, contra la opresión nacional, la explotación y la pobreza, y en contra de ataques indiscriminados a la población civil y el terrorismo para ayudar a allanar el camino para resolver el conflicto sangriento.
Special financial appeal to all readers of socialistworld.net

Support building alternative socialist media

---

Socialistworld.net provides a unique analysis and perspective of world events. Socialistworld.net also plays a crucial role in building the struggle for socialism across all continents. Capitalism has failed! Assist us to build the fight-back and prepare for the stormy period of class struggles ahead. Please make a donation to help us reach more readers and to widen our socialist campaigning work across the world.

Donate via Paypal

CWI- Please inform us if you are reproducing any material from this site.